As we begin another fall semester, the College of Liberal Arts is hard at work training the next generation. Given today's budget, support from generous alumni and friends like you ensures our students will continue to receive a high quality education and thrive in the ever-changing landscape of the workplace.
A degree from UM has never been more valuable. As you see on the newsletter front cover, our university's unprecedented success across several key indicators is recognized nationally. For the first time, we are included among the elite group of R1: Doctoral Universities–Highest Research Activity by the Carnegie Classification of Institutions of Higher Education. This notable achievement reflects, in part, the research, scholarship, and creative activity of our faculty and the strength of our doctoral programs. We also achieved our highest-ever standing in the 2017 US News & World Report annual rankings of Best (Undergraduate) Colleges and Universities—number 64 in the "Top Public Universities" category.  This ranking is based on indicators such as graduation and retention rates, undergraduate academic reputation, faculty resources, financial resources, and alumni giving rates.
To maintain this level of excellence, we must sustain strong undergraduate programs and strengthen our graduate programs. Our work is cut out for us, and I am confident we are ready for the challenge. First and foremost, we need to continue to recruit and retain strong and productive faculty and staff. Second, we need to increase doctoral stipends so we can attract the best students to our campus. Believe it or not, sometimes as little as $2,000 a year makes a difference about whether a highly qualified doctoral student chooses us over a competitor. Third, we need to enhance technology resources for state-of-the-art classrooms and laboratories in our currently under construction STEM building. Fourth, we need to increase the visibility and reputation of our research centers and institutes and support the development of new interdisciplinary programs. Last but not least, we need to continue to work with alumni and friends to provide support for our undergraduates.
As you can see, our university is strong and getting stronger. Your support of the College of Liberal Arts helps to make that possible. Thank you for your interest, and I sincerely hope you enjoy catching up on the many accomplishments and accolades of our faculty and students over the past year as you read this newsletter. Please feel free to stop by Ventress Hall the next time you are on campus.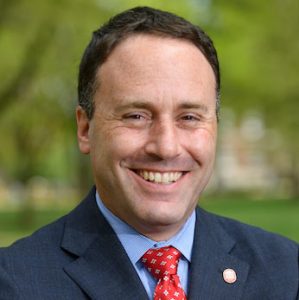 Lee M. Cohen, PhD
Dean of the College of Liberal Arts
Professor of Psychology