Health Professions
How does one prepare for a health profession at the University of Mississippi?
There are courses and degrees preparing students for entering a health professional school.
There are two tracks that students may pursue: 2+2 and 3+1 programs or professional school that requires a baccalaureate degree. Some health professions require a baccalaureate degree before admission to the professional school, such as physicians, dentists, physical or occupational therapists, optometrists, and veterinarians.  Other health professions require certain prerequisite courses before admission to the professional school where you finish the baccalaureate degree: nursing and allied health professions including dental hygiene, health informatics and information management, medical laboratory science, medical technology, and radiologic sciences.  Only the 3+ 1 Medical Technology (three years at UM in Oxford and one year at the North Mississippi Medical Center in Tupelo) is awarded by the University of Mississippi in Oxford.
Why is the University of Mississippi a good place to prepare for a career in the health professions?
UM has a full-service Health Professions Advising Office, providing assistants to all students on campus no matter the health profession career interest.  Our staff guides every step in preparation for the competitive admissions process to healthcare professional schools.
Beyond advising, the HPAO office activities include 40+ events a year with health care professionals and admissions officers of healthcare schools.  They sponsor student health organizations, write letters of evaluation, host career fairs, coordinate mock interviews and practice admission exams, and help organize shadowing experiences. The office awards ~50 scholarships to students pursuing a health profession for close to $90,000 in support this year.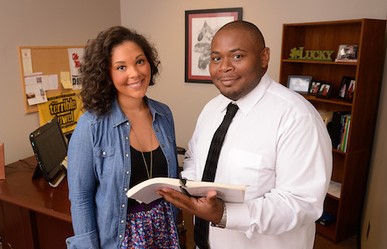 Whom should I contact to learn more about health professions?
Health Professions Advising Office
Dr. Sovent Taylor, Director
The University of Mississippi
Martindale Suite Q, 3rd Floor
University, MS 38677
662-915-1674 | hpao@olemiss.edu