Events include a parade, performances and a graduation ceremony
MAY 1, 2018 BY STAFF REPORT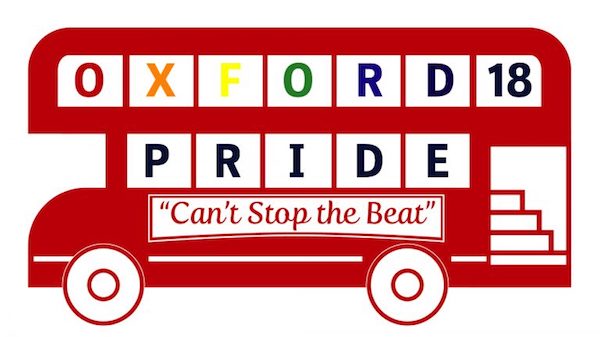 The third annual Lafayette-Oxford-University Pride Weekend features events May 3-5 throughout the city of Oxford and the University of Mississippi campus.
The event, organized by the Sarah Isom Center for Women and Gender Studies and OutOxford, has grown each year with support from businesses and allies to the LGBTQ community. Other partners include The Lyric, Proud Larry's, Oxford Film Festival and the Center for Inclusion and Cross Cultural Engagement.
Pride Weekend began in 2016 when Ole Miss students approached Isom Center director Jaime Harker wanting a celebration in the city. Harker said reaching those teenagers and young adults who have faced hardships is the motivating factor for these inclusive events.
"Pride Weekend has become part of who we are in Oxford, and we're going to make that commitment clear," Harker said. "It matters more deeply than I think people realize. We want to celebrate that it's fantastic to be who you are.
"We want these kids to know they're important and we invite people who feel the same way to show up."
The theme of this year's parade is "Can't Stop the Beat," a response to setbacks of the LGBTQ community and its ongoing resilience.
The first year of the parade, more than half the marchers were allies, and this support means so much to LGBTQ students and community members, Harker said.
"It's touching for those kids to be greeted by people showing up and cheering as they march to the Square," she said. "The support is symbolic, but symbols matter. It's a little thing that has a huge effect.
"This shows what we've done and is a huge success for the city of Oxford and the university. It tells people that they can be who they are right here."
Events will also include a ticketed benefit dinner Friday (May 4) at City Grocery with James Beard nominee and LGBTQ rights activist Bill Smith. Smith is a chef known for his restaurant Crook's Corner in Chapel Hill, North Carolina, and has received accolades for his culinary skills. He has designed an exclusive menu for the fundraiser featuring collaborations with chefs John Currence and Vish Bhatt and desserts by Austin Agent.
Reservations can be made directly with City Grocery for 6 or 8 p.m. All proceeds will benefit the Isom LGBTQ Arts, Culture and Community Development Fund.
Here is a full schedule of events:
Thursday (May 3)
Oxford Film Fest Pride Screening: Upstairs Inferno – 6 to 8 p.m., Powerhouse Community Arts Center. The film highlights the Up Stairs Lounge, a New Orleans gay bar that was set afire June 24, 1973. It was the largest gay mass murder in U.S. history for 43 years. A discussion follows.
Code Pink: Rainbow Birthday Bash – 9:30 p.m., Proud Larry's. OutOxford invites everyone to dance the night away and celebrate individuality. Code Pink will feature drag queen shows and other special performances. The cover charge is $7 at the door for the first 100 people and $10 for the rest of the night. The event is for ages 18 and older.
Friday (May 4)
Lavender Graduation – 4 p.m., Ole Miss Student Union Ballroom. This third annual ceremony is a cultural celebration to recognize the achievements and contribution of LGBTQ students.
Pride Concert: Beach House – 7 p.m., The Lyric Oxford. General admission tickets are $25, and $1 per ticket will go toward the Isom Center. They can be purchased at https://www.thelyricoxford.com.
Saturday (May 5)
Oxford Pride Parade – 2 p.m., downtown Oxford. Participants will meet at the University-Oxford Depot parking lot at 12:30 p.m. to line up. The parade will begin at Presidential Debate Way, travel along University Avenue to South Lamar, around the Square and end at the Depot. All are welcome to line up along the parade route or march to show their support.
Pride Fundraiser: Let's Make a Wheel of Bingo and Drag Show – 7:30 p.m., The Lyric Oxford. The comedy show features New Orleans Todd Thunder followed by a drag show with New Orleans artist Coca Mesa, Miss Oxford Pride 2017 Baby Holliday and Tupelo's Kiera Mason. Tickets are $40 at https://www.thelyricoxford.com. Students tickets are $25 at the Lyric box office with a student ID.
For more information, visit https://www.oxfordpride.rocks/.