Mrs. Frances Permenter Smith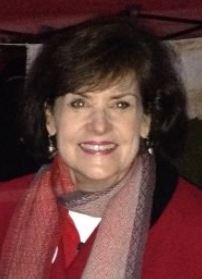 Frances Permenter Smith grew up in Greenville and Gulfport, Mississippi, the youngest of four girls. She was a member of the Gulfport East High School class of 1970 and followed in the footsteps of her 3 older sisters, entering the University of Mississippi as a freshman. She received a BA in sociology in 1974 and secured her first job after college as an admissions counselor at UM where an older sister had also served.
Mrs. Smith has had a varied career, from public information positions at the Central Mississippi Planning and Development District and Pearl River Basin Development District to the Lt. Governor's office. She was also a marketing representative for Xerox Corporation. She has served as Vice President of Public Affairs and Communications for the Time Warner Cable division office, and later Director of External Affairs for Comcast where she was responsible for media relations, foundation grants, and franchise negotiations in Mississippi, Louisiana, and South Alabama. She retired in 2013 as Director of Government Affairs for Comcast.
Mrs. Smith is a member of the premier class of Leadership Jackson, and is an active member of the Madison County Chamber of Commerce.  She was twice named 'Communicator of the Year' by the International Association of Business Communicators, MS, 'Top 50 Businesswomen in Mississippi,' inducted into the cable industry's 'Tower Club' for outstanding service, and received the 1997 'Fifty Leading Business Women.'  She has been a member of the Hinds County Economic Development District, Mississippi Cable Telecommunications Association, and Friends of the Jackson Zoo. She currently serves on the board of directors of the Mississippi Center for Nonprofits.
Frances resides in Madison and Oxford, and though not officially working in public relations any longer, she is still hard at work as a proud ambassador of UM.