Mr. Adam Broome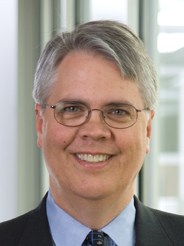 Adam Broome, a native of Pearl, Mississippi, earned his undergraduate degree in mathematics from the University of Mississippi in 1978 where he was a member of Omicron Delta Kappa & Phi Kappa Phi, national leadership honor societies.  As he states, "The choices I considered as I finished college were to pursue a graduate degree in law, computer science or mathematics, which was my undergraduate major."
The law won out and Adam received his degree from Harvard Law School in 1981.  Following law school, he clerked for the Honorable Seybourn H. Lynne of the US District Court for the Northern District of Alabama before entering private practice in Atlanta.  From 1984 to 1987, he was an assistant professor at the University of North Carolina School of Law in Chapel Hill.  Adam was admitted to the Georgia Bar in 1982 and the North Carolina Bar in 1987.  He was previously a partner in a corporate law firm, where he practiced from 1987 to 1995.
From 1995 to 2013, Mr. Broome was Vice President-Legal, General Counsel and Secretary of Cree, Inc., an American-based worldwide manufacturer of power and RF semiconductors, lighting-class LEDs and lighting products. Adam is married to Lissa Lamkin Broome, Burton Craige Distinguished Professor of Law and Director of the Center for Banking and Finance at the University of North Carolina School of Law. They reside in Chapel Hill.
In 2016 as a semi-retired attorney, he undertook a completely different challenge – on July 21st he completed a 'magnificent journey around the world in a six-seat Beechcraft Bonanza A36', one of only a few hundred people to have circumnavigated the globe in a single-engine plane.
Click here for a story on his round-the-world trip in 88 days.