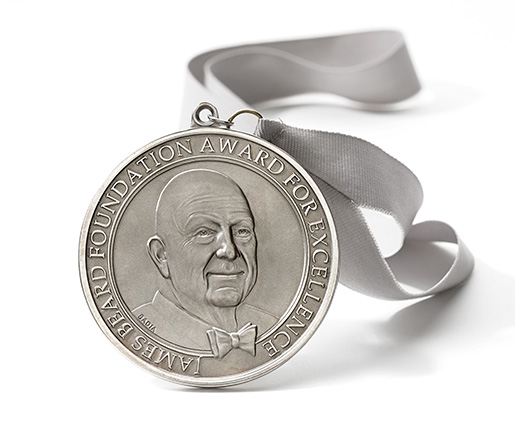 Read kind words from the James Beard Foundation Journalism Awards Committee about their Publication of the Year, Gravy quarterly and podcast from the Southern Foodways Alliance (SFA).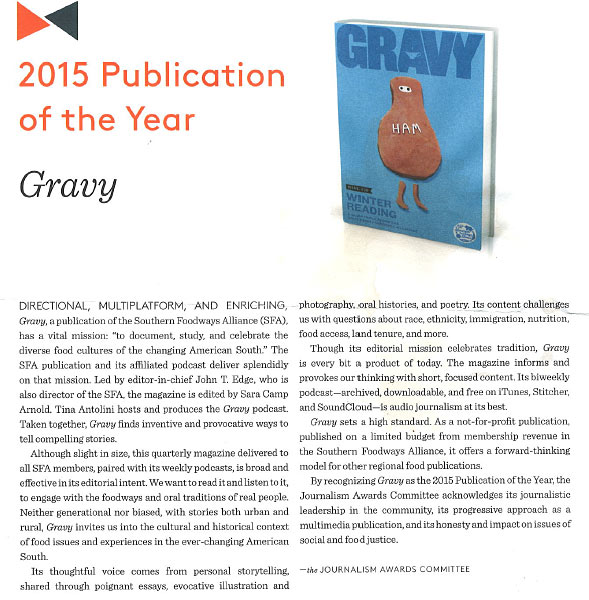 Like all SFA work, Gravy shares stories of the changing American South through the foods we eat. Gravy showcases a South that is constantly evolving, accommodating new immigrants, adopting new traditions, and lovingly maintaining old ones. It uses food as a means to explore all of that, to dig into lesser-known corners of the region, complicate stereotypes, document new dynamics, and give voice to the unsung folk who grow, cook, and serve our daily meals.
Gravy podcast releases a new episode every other week. Listen here >>
Join the SFA to receive the Gravy print journal that lands in SFA members' mailboxes four times a year.