While walking his daughter down the aisle to marry her groom—a Mississippi State graduate—Jeff Hammond whispered, "Don't worry. You'll do better next time."
When asked why his wife, Gale, attended the University of Mississippi, Jeff quipped, "…because she was unfortunate enough to marry me."
Hammond was blessed with a quick wit and an often self-deprecating sense of humor. But academics at UM, particularly programs in the College of Liberal Arts, is a subject he takes very seriously.
"I think academic giving is much more important than giving to the athletics programs, although we do give to them," said Hammond, a Moss Point, Miss., native, who earned an undergraduate degree in accountancy in 1974 and a Juris Doctorate in 1976.
Because of their affinity for the UM Department of Art—Gale worked there during their early married life—and because the university has one of the South's top creative writing programs, the Hammonds recently donated their second home to be used as a residence for visiting professors in the College of Liberal Arts. The property is just six miles south of the Oxford campus in the Plein Air neighborhood of Taylor, Miss., a community being increasingly populated by local artists and creative minds of all types.
"We hope our gift will assist in a small way in attracting up-and-coming writers, artists and other talented professors to the university because we understand the liberal arts program is the backbone of any good university," said Hammond, who gives credit to his longtime friend UM Chancellor Emeritus Robert Khayat for inspiring the couple's many gifts to the university, including this one.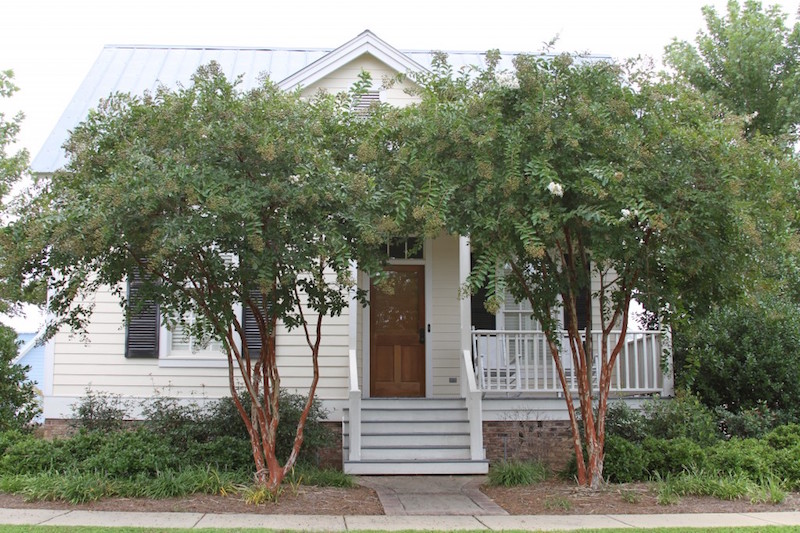 The house also can be used as a residence for visiting international affairs, accountancy and law professors, according to the Hammonds' agreement with the university.
UM Provost Morris Stocks describes the significance of the Hammonds gift. "As our student enrollment continues to soar, so does our need to bring gifted scholars and artists to campus to continually enhance educational experiences," he said. "Gale and Jeff Hammond entrusted their own children to Ole Miss for strong educational foundations and now they are helping assure other students have extraordinary opportunities. Gifts to help faculty recruitment and retention directly impact our students. We thank the Hammonds for their understanding of this and for their continued dedicated support."
Dean Glenn Hopkins says that UM needs such donations. "This extraordinary and generous gift provides many possible opportunities for the College of Liberal Arts, including invitations to writers and scholars to visit our campus for extended periods of time. Both our faculty and our students benefit from such arrangements. We are very grateful to the Hammonds."
Now a resident of Rankin County, Miss., Hammond is an attorney with Watkins & Eager PLLC in Jackson. He was admitted to the Mississippi Bar in 1977 and to the Northern and Southern Districts of Mississippi, the U.S. Courts of Appeal for the Fifth and Eleventh Circuits, the U.S. Tax Courts and the U.S. Supreme Court in subsequent years. His experience spans from taxation, corporate, real estate, bankruptcy and creditors' rights, and estate planning and administration to banking and commercial lending and finance. He has published several articles in the Mississippi Law Journal and is active in numerous professional organizations.
His wife, Gale, worked for several years in Pascagoula, Miss., where they moved after he received his LL.M. from the University of Florida School of Law, but as the Hammond family grew, she decided to stay home. When Jeff joined Watkins & Eager, Gale served in most offices of the Brandon Reservoir Junior Auxiliary, including president, and has since been active in Brandon United Methodist Church, while also managing a small antique booth in Oxford.
The Hammonds have two children, both UM alumni: Dr. Kate Hammond Estess, a Taylor Medalist who graduated Phi Beta Kappa in 2004 in biochemistry and classics and with a medical degree in 2008, and Ben Hammond, also a Taylor Medalist and Phi Beta Kappa graduate in 2006 with a degree in international studies and an emphasis in Latin American affairs.
Jeff Hammond is from a long lineage of UM graduates, including both parents, an uncle and an aunt.
"One of my ancestors was in the Mississippi Legislature when the vote was made to locate Ole Miss in Oxford. And I believe one of my ancestors was on the first Board of Trustees," Hammond said. "In any event, I was raised Ole Miss and attended football games, particularly in Jackson, from a very early age."
Some of his fondest memories are of his days at the university, such as studying under the legendary and infamous accounting professors, Gene Peery and Jimmy Davis, and making lasting friendships through his fraternity, Sigma Nu. And, of course, UM is where he met Gale, whom he took to a football game when she was visiting his roommate's girlfriend … and then to the next football game the following weekend.
"After that, my phone bill went up and we married eight months later," Hammond recalled. "We dated during my first year of law school, and my grade-point average improved substantially after we married. Ole Miss was kind enough to give full scholarships to both of our children, so having built a new house in Taylor, we thought it was time to give back. Ole Miss has always been a part of our lives."
For more information on ways to provide faculty support to UM through the University of Mississippi Foundation, contact Denson Hollis, senior development officer for the College of Liberal Arts, at dhollis@olemiss.edu or 662-915-5092.