Acclaimed author will spend four years working to promote poetry in schools, creating works for state
AUGUST 11, 2016 | BY UM COMMUNICATIONS STAFF REPORT
Governor Phil Bryant has named noted poet and University of Mississippi educator Beth Ann Fennelly as Mississippi's poet laureate. The prize-winning author will spend the next four years as the official state poet while working to make poetry more accessible to Mississippians.
Fennelly, professor of English, is director of the UM Master of Fine Arts in Creative Writing program, and she teaches poetry and nonfiction writing at the university. She will leave her position as director, which she's held for six years, to fulfill her new duties.
She said she's honored to be selected to replace Natasha Trethewey, whom she admires, as poet laureate.
"Southerners in general and Mississippians in particular are known to have produced many of our nation's greatest writers," Fennelly said. "It will give me joy to help promote literary arts throughout the state and encourage future generations of Mississippi storytellers and writers."
Her new duties include creating and reading poetry during state occasions and participating in school and community events that promote appreciation of poetry. The distinction of Mississippi poet laureate dates to 1963. Fennelly said she has major aspirations for her new role.
"I look forward to continuing and deepening my work with the National Endowment for the Arts Poetry Out Loud Initiative in Mississippi, the fabulous Mississippi Book Festival, and the schools, libraries and organizations that grow and nurture talent from our rich Mississippi soil," she said.
The governor said he is pleased Fennelly will continue Mississippi's rich literary tradition.
"Mississippi's reputation for the written word is unmatched the world over, and Beth Ann will strengthen that reputation," Bryant said. "I am pleased to appoint her poet laureate."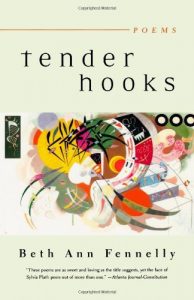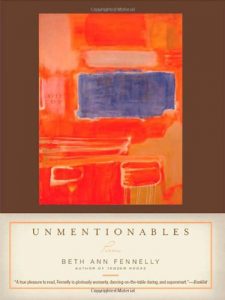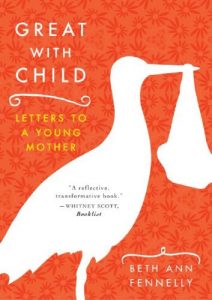 W. W. Norton published Fennelly's second and third collections of poetry, "Tender Hooks" (2004) and "Unmentionables" (2008), as well as her book of nonfiction, "Great with Child: Letters to a Young Mother" (2006). In 2013, HarperCollins published "The Tilted World," a novel that Fennelly co-wrote with her husband, author and associate professor of English, Tom Franklin. It was named an IndieNext Great Read, became a finalist for the 2014 SIBA Book Award and has been published in six foreign editions.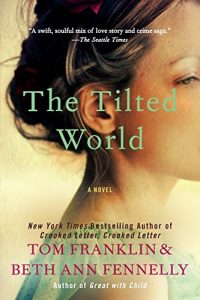 Her sixth book, "Heating & Cooling: 52 Micro-Memoirs," will be published by W. W. Norton in fall 2017.
Fennelly's poem "The Kudzu Chronicles," from "Unmentionables," is grounded in her experience in Mississippi and references William Faulkner, the Neshoba County Fair and her home in Oxford. Its closing stanzas were used as lyrics for Jackson musician Claire Holley's song "Kudzu."
In 2011 she was named UM Humanities Teacher of the Year and College of Liberal Arts Teacher of the Year. Her first collection of poetry, "Open House," was a Book Sense Top Ten Poetry Pick and won a Kenyon Review Prize, a Zoo Press Poetry Prize and a Great Lakes College Association New Writers Award.
Born in New Jersey and reared in the Chicago area, Fennelly has written and taught around the United States and world before settling in Mississippi in 2001. She received a bachelor's degree, graduating magna cum laude, from the University of Notre Dame, then taught English for a year in a coal mining village on the Czech-Polish border.
She returned to the United States to earn her M.F.A. from the University of Arkansas. She then completed a Diane Middlebrook Fellowship at the University of Wisconsin and went on to teach at Knox College in Illinois. She has completed residencies at the University of Arizona and MacDowell Colony in New Hampshire, fellowships at Middlebury's Bread Loaf Writer's Conference and Sewanee, and a 2009 Fulbright grant studying poetry in Brazil.
Fennelly has received a number of national awards, including a 2001 Pushcart Prize and a 2002 National Endowment of the Arts grant in poetry. She received a United States Artist Grant in 2006 and the Subiaco Award for Literary Merit in 2012.
The Mississippi Arts Commission awarded Fennelly grants for nonfiction in 2005 and 2015, and for poetry in 2010. In 2015, the A Room of Her Own Foundation presented her with the Orlando Award in Nonfiction, and in 2016, she received the Lamar York Prize in Creative Nonfiction from The Chattahoochee Review.
The poet laureate title has been a time-honored way of drawing attention to the importance of poetry in national discourse, said Ivo Kamps, chair and professor of English. The title dates back to 1616, when King James I of England gave poet and playwright Ben Jonson a pension, with the expectation he would write occasional verses to commemorate the country's major events.
"It is an incredible honor for Beth Ann Fennelly and for the University of Mississippi that she is called to join in this tradition," Kamps said. "I can't think of a better person in the role than Beth Ann because she has written lyrically, lovingly, but also poignantly about the state of Mississippi.
"Her verse confronts readers with poetry's best attributes: a clear understanding of proportion and form, captivating rhythms, striking imagery and startling insights."
Malcolm White, executive director of the Mississippi Arts Commission, said he's also thrilled with the selection.
"Beth Ann's accomplishments in literature are too numerous to mention," White said. "We are thrilled that she has chosen to make her home in Mississippi and contribute to arts and education in our state. She is an excellent choice for Mississippi's poet laureate."