Dr. Mark H. Craig
---
BA physics '86
---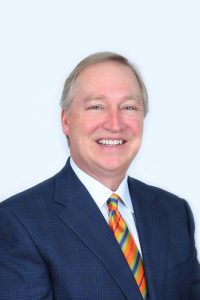 Dr. Mark H Craig is a plastic surgeon in Tupelo, Mississippi, and has been Chief of Surgery, Chief of Staff, and on the Board of Directors at North Mississippi Medical Center.
Dr. Mark H. Craig grew up in Natchez, Mississippi, and was the valedictorian of the class of 1982 at South Natchez Adams High School. From there he went on to graduate cum laude from the University of Mississippi with a BA in physics in 1986, where he was selected as a member of Who's Who Among Students and Omicron Delta Kappa, a national leadership honor society.  Mark completed his postgraduate work at UMC and finished a plastic surgery fellowship at the Medical College of Georgia in Augusta in 1997.
A practicing plastic surgeon in Tupelo, Dr. Craig served as Chief of Surgery at the North Mississippi Medical Center (NMMC) from 2008-2013, Chief of Staff in 2015, and on the Board of Directors of NMMC since 2011.  He is a board certified plastic surgeon, a member of the American Board of Plastic Surgery, and owner of Accent Plastic & Reconstructive Surgery in Tupelo.
Dr. Craig has generously supported his community, serving on the Board of Directors of the North Mississippi Boys and Girls Club, the Board of Review of Boy Scout Troop 12, and the administrative council of Tupelo United Methodist Church where he and his family are members.  Mark and his wife, the former Dianne Young, received the Jack Reed Sr. Advocate for Education Award from the Association for Excellence in Education in Mississippi in 2013. They have three children, Shelby, Chandler, and Landon.
Dr. Craig says of his life, "We feel like to whom much has been given, much is expected."