Dr. Clarke Holmes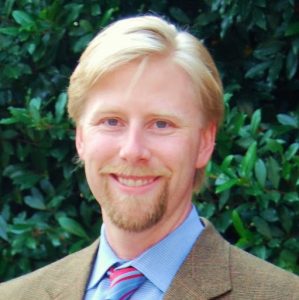 Dr. Frank Clarke Holmes, IV is a board-certified sports medicine physician at Impact Sports Medicine & Orthopedics in Nashville. A native of Jackson, Mississippi, he obtained his undergraduate degree in biological science from the University of Mississippi in 1994, where he was a member of Phi Kappa Phi, the university's highest academic honorary organization, was named Class Marshall of the College of Liberal Arts, and graduated summa cum laude. In 1998 Dr. Holmes graduated cum laude from the University of Mississippi School of Medicine and was a member of the prestigious Alpha Omega Alpha medical honor society. He completed his sports medicine fellowship in 2002 at Ball Memorial/Central Indiana Sports Medicine. Prior to fellowship, he completed his residency at Tallahassee (FL) Memorial Health Care, and was one of two residents to serve as chief resident during his final year.
Prior to his move, Clarke served as the Director of Sports Medicine at Georgetown University in Washington, DC for over three years. From 2003 to 2006, he was an assistant professor in the Department of Orthopedic Surgery at the University of Mississippi Medical Center and a key member of the University Sports Medicine team. He has received numerous awards over the past two decades, including being named the "Top Sports Medicine Specialist" in the nation by HealthTap.com for the winter of 2013, spring and fall of 2017. He also received "Patient's Choice" and "Compassionate Doctor" awards in 2011-2014 and 2016-2018. He has also been named as a Vitals Top Ten Sports Medicine Specialist in Tennessee. Twice during residency, Dr. Holmes was named "Teacher of the Year."
Clarke's passion for athletics and sports medicine acumen has allowed him to serve as team physician and/or work with the athletic programs of Georgetown University, University of Mississippi, the Mississippi Braves, Jackson Senators, Belhaven College, Ball State University, Anderson University, and Florida State University.
He resides in Nashville with his wife, Christie, and two children, Alex and Ella Kate.  He greatly enjoys attending sporting events, hiking, live music, reading fiction and traveling.
Click here to read an Alumni Association profile of Dr. Holmes.