Theatre Arts
What does it mean to major in theatre arts?
You can create the art that you are passionate about, learn artistry, professionalism, and critical thinking, and discover your place in our society through culturally relevant works in the Department of Theatre & Film.
Our Bachelor of Fine Arts degrees provide focused, hands-on training with emphases in Acting for  Stage and Screen, Design and Theatre Production, and Film Production. Our generalist Bachelor of Arts in Theatre Arts focuses on critical thinking, production, and scholarship, providing the opportunity to tailor an academic program to your own interests and skills.
The study of theatre and film encompasses all aspects of these industries, and students become skilled in creative expression, critical thinking, research, design, direction, and technology. The department is accredited by NAST (National Association of Schools of Theatre), which ensures a high quality education.  Whether you are an artist, an entrepreneur, a scholar, or a producer, we will increase your potential and help you reach the goals you set for your life and work.
Admission to the Bachelor of Fine Arts degree is by competitive entry. Students have a portfolio review for admission to the design emphasis prior to enrollment at UM. Students audition for admission to the acting for stage and screen emphasis prior to their first year. Students submit writing and film samples prior to March 1 before their freshman year for entry into the film production program.
Why is the University of Mississippi a good place to study theatre arts?
The Department of Theatre & Film offers great performance, management and design opportunities for all students, including freshmen, who can be cast in main-stage shows. The integration of theatre and film in our program ensures that students have opportunities to learn skills for work on stage and on screen. This will prepare you to not only have a diverse resume of experiences, but also to have a well-rounded education in many facets of the entertainment industry.  Theatre majors can take advantage of yearly trips to New York to network with UM alumni working in the field.
Faculty Profile:
Professor Carey Blackerby Hanson, Associate Professor of Costume Design, received her MFA in costume design from Utah State University.  The history of early American children's wear, patterns, and production is the focus of her academic research.  She leads study abroad courses dedicated to exposing students to theatre performance and design in London and Sydney.
Her costume experience has covered a wide range of theatre, dance, opera, musical theatre, and theatre for youth.  She has worked professionally with The Santa Fe Opera, Utah Opera, Utah Festival Opera and Musical Theatre, Unicorn Children's Theatre, Sundance Summer Theatre, Old Lyric Repertory Company, The Harper Joy Theatre, and Playmill Theatre-Jackson.  Professor Hanson received a Kennedy Center/ACTF Faculty Design Nomination for Oedipus the King.  On a national level Professor Hanson served as Vice Commissioner of the US Institute for Theatre Technology Costume Commission, and is currently on their Board of Directors. She was included in Marquis Who's Who five consecutive years due to her work in higher education.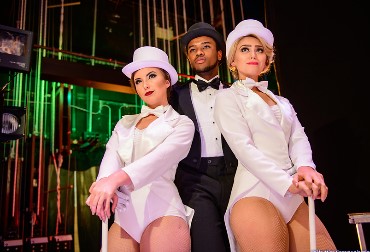 Why study theatre and film at UM?  "We offer excellent faculty to student ratio; individual instruction from experienced professionals; hands-on learning in performance, design/ production, and film production; and opportunities for students to develop personal artistry and critical thinking while discovering their artistic voice."
What can theatre arts majors do after graduation?
A liberal arts education empowers and prepares students to deal with complexity and change through a broad knowledge of the world.  They gain key skills in communication, problem-solving, and working with a diverse group of people.  Related careers in theatre and film include acting, make-up design, playwriting, costume design, education, screenwriting, direction, lighting design, advertising, public relations, radio/television, law, marketing, human resources, sound design, set design, stage management, film production/editing, and theatre management.
Alumni Profiles: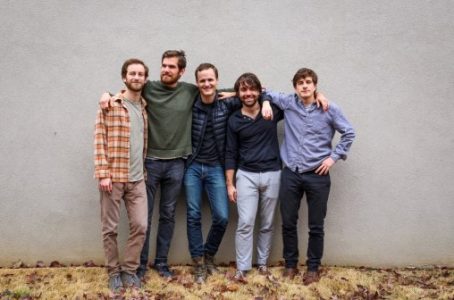 Four of the five members of Deer Run Media are graduates of UM and worked with the cinema minor before there was a film production emphasis area for the BFA in theatre degree. Each of their narrative films have played in film festivals.   The most successful is probably The Surface.  It played at the European independent film festival in Paris – 2014, received an honorable mention for Best Short at the Queens Worlds Film Festival in New York – 2017, and received a special mention for cinematography at the Oxford Film Festival – 2014.  Their short film, Tube, won best Mississippi film at the Oxford Film Festival, 2013.  The advertisement work has also received awards including: two gold addys, one silver addy, and "How" magazine design award.
"Deer Run Media began four years ago. In the beginning, we took on whatever work we could to get – weddings, product videos, how-to videos, you name it. It wasn't long before we realized the need for visual storytelling as we began to focus more on producing narrative, story driven films for brands and corporations. Since our inception we've added two employees and are continuing to grow every year. Developing a cinema-centric business, though challenging, has been a continuously rewarding endeavor, taking this company around the world to discover, unfold and tell people's stories.  More than ever, we understand how much we have to thank the UM Theatre Department for teaching us the art of cinema, encouraging our entrepreneurship, and giving us a push out of the door."
Jordan Berger (BA theatre arts, minor in cinema,'12)  Home Town: Chattanooga, TN
"Starting in high school I fell in love with the ability to tell stories through moving images. At the heart of storytelling is emotion, and I believe few things can have such an emotional impact as cinema does. It's the most complete art in my opinion, as it combines so many mediums into one beautiful experience. Since directing my first narrative film in college, I strive everyday to learn from other filmmakers I admire and continue to push what's possible with the ever changing technology in this industry."
Houston Settle (BA theatre arts, minor in cinema'15)  Home Town: Chattanooga, TN
"From a very young age I was always drawn to great stories told through literature, art, music and cinema. I loved the idea of creating another world by telling a story. Of all the different mediums, cinema felt like the most effective way of fully immersing into the world of a story. When it's done well, a film has the great power to influence and inspire. If you tell the right story you can change the world for the better and who doesn't want to do that?"
Gavin Fields (BA theatre arts, minor in cinema '15)  Home Town: Jackson, MS
"I've always loved movies, but I started getting more involved with cinema and cinema studies in high school.  At UM, Alan Arrivee encouraged me to write and submit a film for the UM Cinema Competition.  Writing, directing and editing that short was my first experience in cinema production.  From that point forward, I have been continuously involved in film production (writing, directing, producing, editing etc.) in one way or another."
Daniel Russell (BA Southern Studies '14)  Home Town: Madison, MS
"My interest in cinema came later in life. In retrospect, however, I think I had always been passionate about building things that worked really well.  At that time and as a musician, my experience had been limited to audio engineering and music composition.  So when I attended a screening of The Ninth Floor, their first short film, I felt a weird fuzzy feeling inside. I realized I could bring my music knowledge to the table.  Since then, combining aural and visual elements quickly became my core passion.  And I was going to fulfill it with these guys.  As time went on, we started hanging out more and more, coming up with ideas that would expand my knowledge of the entire spectrum of film/video production.  Now I've written music for, edited, and directed some of our videos, which speaks to my goal of becoming an expert at how it all comes together."
Why study film production at UM? "Unlike other film programs across the country, Alan Arrivee has cultivated a really unique and advantageous cinema program for students and young filmmakers.  What's so great about the Ole Miss Theatre Department is the amount of agency a student receives in order to create and produce their own project.  There are no unnecessary obstacles and no seniority privileges; any cinema student with a good idea and desire to create can check out a camera and begin making a film.  In our four years with the department, we were each able to continuously involve ourselves in almost every aspect of the cinematic process.  Students learn, of course, through lecture, but there is absolutely no short of opportunities at Ole Miss to learn through practice and experience."
Whom should I contact to learn more about majoring in theatre arts?
Michael Barnett, Professor and Chair
Department of Theatre & Film
110 Isom Hall
University, MS 38677
(662) 915-5816 | lighting@olemiss.edu