Linguistics
What does it mean to major in linguistics?
To major in linguistics is to become engaged in the study of something that surrounds us continually, shapes our realities, and is at the very heart of what it means to be "human."
Linguistics majors learn that language is composed of layers of intertwined systems (sound, meaning, organization and context) as they study phonology, morphology, syntax, semantics, and pragmatics. This interdisciplinary major allows students to explore the relationship between language and social factors such as region, ethnicity, gender, and identity; and how language is acquired and changes over time.  Students acquire valuable intellectual skills: analytical reasoning, critical thinking, argumentation, and clarity of expression. Linguistics can provide insight into virtually every other field of study, since every student uses language to learn.
The fact sheet provides a summary of the major, information about the program, and our alumni.  The degree sheet gives the specific requirements and a sample 4-year curriculum plan.
Minor in Linguistics?
A minor in linguistics requires six linguistics courses, including Intro to Lingusitics Science, Phonology, one course in theoretical linguistics (Morphology, Syntax, Semantics & Pragmatics) and three more linguistics courses. A maximum of three courses for the minor may be taken through an approved study abroad program.
Why is UM a good place to study linguistics?
The linguistics faculty in the Department of Modern Languages have expertise in dialectology, language acquisition, languages in contact, sociolinguistics, speech disorders, discourse analysis, syntax, and translation studies. Additional linguistics faculty are in other departments, including English.
Students can participate in independent and faculty-led research projects.  They can investigate how languages vary, are learned, and used in Mississippi, the United States, abroad, and online. They might answer questions such as: "Why do children seem to have an easier time learning languages than adults?" "Why do people, who speak the same language but live in different parts of the world, say things differently?" How has language changed over time?" And "Why do we sometimes have difficulty understanding what someone else is saying – even if they are speaking the same language?"
Each year the linguistics faculty selects a top linguistics student to receive the T.J. Ray Award in linguistics at the university's annual Honors Day ceremony.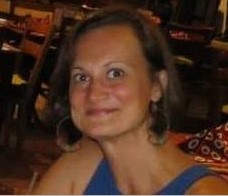 Faculty Profile
Dr. Tamara Warhol, Associate Professor of Applied Linguistics, earned her PhD in Educational Linguistics from the University of Pennsylvania.  From 2007-2015, she served as Director of the Intensive English Program.  A discourse analysist, she studies how people use language and other methods of communication to acquire and display expertise in classrooms and the professions. Her current research investigates how people learn and teach using online games and simulations.
Why study linguistics at UM? "How we use any language shapes our identity, beliefs, and relationships with others and the world. At UM, students not only read and attend lectures about the forms and functions of language, but also work with expert scholars on research projects to investigate how people learn different languages; how languages vary and change; and how people actually use language in different contexts. By studying linguistics, students learn not only how language works, but also how to use language effectively to accomplish their goals."
What can linguistics majors do after graduation?
A liberal arts education empowers and prepares students to deal with complexity and change through a broad knowledge of the world.  They gain key skills in communication, problem-solving, and working with a diverse group of people. Related careers in linguistics include education, international business & banking, tourism, journalism, law, foreign service, cultural affairs, military service, and health care.
Alumnus
Trey McCain (BA Linguistics '10; MA French '12)
"My interest in linguistics began as an accident. I always had an interest in languages, but couldn't decide on just one.  I intended to learn Arabic and work for the State Department, but after travelling abroad, decided that wasn't the job for me. Linguistics seemed a good option because it would equip me to learn whatever language was in front of me. It has done that, but it's so much more.  I learned not only the structure but the function of language – hint: it's more than just communication. My favorite courses were generally tied to sociolinguistics, where we looked at why and how a language changes within different contexts. That differed greatly from my initial conception of linguistics, but I found something all the more valuable for it."
A transfer student from Northeast Mississippi Community College, Trey took Introduction to Linguistic Science, Forensic Linguistics, Intro to Chinese, and Intro to French in his first semester at UM. Ultimately he decided on French, even staying to complete a master's in French. Trey's interests drew him out into the community in different ways. Linguistics courses involved interviewing people or recording conversations. He was involved in the Oxford Community Garden, Campus for Clean Energy, and a founding leader of the North Central chapter of the Gaining Ground Sustainability Institute of Mississippi.
Since leaving Oxford, Trey has worked with an environmental non-profit and freelance media. He lived in Wales where linguistics helped him learn Welsh and serve as an advocate for minority language speakers in Europe. He currently is the owner of Triskelion Media video production.
Why study linguistics at UM?  "The small classes were discussion instead of lecture-based. I enjoyed that. There was an ample selection of electives through the Department of Modern Languages. Our professors had a wide range of backgrounds and were passionate about their fields."
For more information
Dr. Dan O'Sullivan, Chair and Professor of French
Department of Modern Languages
E-203 Bondurant Hall
The University of Mississippi
University, MS 38677
(662) 915-7712 | dosulliv@olemiss.edu