African American Studies
What does it mean to major in African American Studies?
Study how the African American story helped weave the important fabric of our nation. African American Studies majors select the following areas of specialization: culture, history, or political & social institutions. They choose from among 60 courses in different disciplines, from art history and music, to English and history, to political science and sociology. As the only African American Studies program in Mississippi, students gain a broad understanding of the African American experience as well as skills in social science methodology, research, analysis, writing, and public speaking.
The fact sheet provides a summary of the major, information about the program, and our alumni.  The degree sheet provides the specific requirements and a sample 4-year curriculum plan.
Minor in AAS?
The minor in African American studies consists of six courses, including the two foundational courses, two African American history courses, and two courses from the other areas of specialization.  The AAS minor pairs well with many different majors across campus, giving students a more sophisticated, nuanced understanding of the African American experience in the US, and how it interacts with your major field of interest. The skills and knowledge gained are well suited for law school, business, urban and community planning, and public service institutions. Teachers with such a background are in demand in secondary schools throughout the nation—in history, literature, and social studies.
Why is UM a good place to major or minor in African American Studies?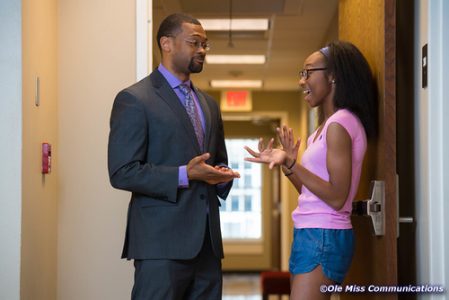 The African American Studies program regularly sponsors research seminars, speakers, films, art exhibits, and conferences. Students may become involved in projects with one of the 12 affiliated faculty or 7 faculty with joint appointments in African American Studies. Our core faculty have research interests that include examining mass incarceration; poetry and creative writing; race and media; minority politics; sports economy; African American history and literature, among others.
Students may also be involved in the UM Slavery Research Group, an interdisciplinary group whose goal is to create new research technologies and provide training for these future historians, curators, archaeologists, genealogists, scholars and interpreters. Recognizing the need for museums, memorials, and historic markers that commemorate slavery, there is insufficient expertise and staffing required to document and create these visitor experiences.
What can African American Studies majors do after graduation?
A liberal arts education empowers and prepares students to deal with complexity and change through a broad knowledge of the world. African American Studies majors gain key skills in communication, problem-solving, and working with a diverse group of people. Related careers include education, business, urban planning, law, journalism, non-profit organizations, public policy, and much more.
Our AAS alumni are working in many sectors of the economy, with the top six groups shown in the infographic to the right. The largest percentages are working for non-profits, community services and business and finance firms.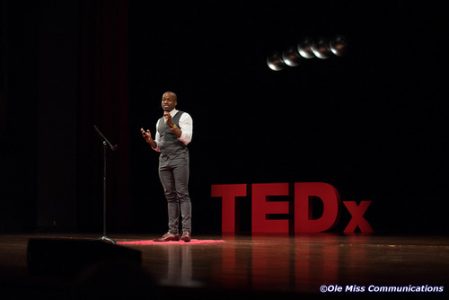 Alumnus Profile
Dr. Brian Foster (BA African American Studies '11) wrote his honor's thesis,"Crank Dat Soulja Boy: Understanding Black Male Hip Hop Aspirations in Rural Mississippi," to examine how young people develop and pursue "non-conventional" aspirations like those centered on rap music production. He considered factors like class, race, neighborhood composition, and socialization practices. He earned the Ph.D. in Sociology at the University of North Carolina at Chapel Hill, and returned to the University of Mississippi as an assistant professor of sociology and Southern Studies before joining the faculty at the University of Virginia Department of Sociology.
Dr. Foster's work has been supported by the National Science Foundation, the National Institute for Child Health and Human Development, the American Sociological Association; and his writing has appeared in popular publications including CNN and The Washington Post.  Currently, he is writing a book, entitled I Don't Like the Blues, that focuses on race and community life in the Mississippi Delta.
Why study African American Studies at UM?  "First, the African American Studies program introduced me to faculty who changed my life. Being a first-generation college student is difficult. Being a first-generation, black college student presents a different, even more challenging, set of obstacles. The faculty played an indispensable role helping me navigate those obstacles.  Second, the curriculum introduced me to books and ideas.  I learned to talk, in a meaningful and theoretically sound way, about racism and racial inequality, about gender and sexism. I discovered what literary criticism is, what interdisciplinary scholarship looks like, what my own scholarship could look like. I found I could study and write about black folks in the rural South, about race and hip-hop culture, about my own experiences, and do so in a way that was academically meaningful and stylistically engaging."—Dr. Foster
For more information 
Dr. Derrick Harriell, Acting Director of the African American Studies Program and the Otillie Schillig Associate Professor of English, African American Studies, and Creative Writing
211 Longstreet Hall
The University of Mississippi
University, MS 38677
(662) 915-5977 
| harriell@olemiss.edu