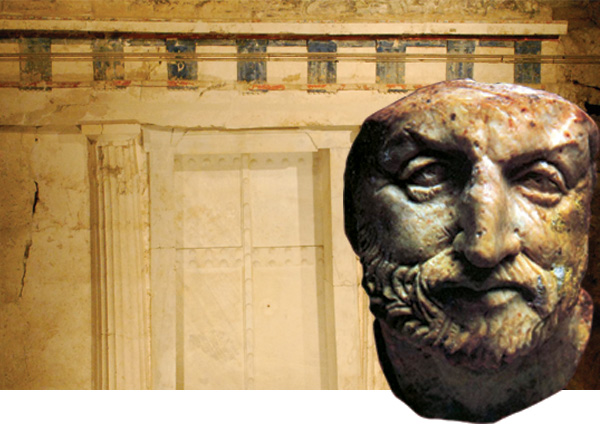 Lecturer: Brad Cook, assistant professor of classics at the University of Mississippi
Thursday, April 10, 2014
University Museum, University Avenue and South 5th Street
5:00–5:30 p.m. Pre-lecture reception
5:30–6:30 p.m. Lecture and Q & A
6:30–7:30 p.m. Post-lecture reception and gallery tour
Philip of Macedon has been eclipsed by his son Alexander for ages, but ever since 1977 and the discovery by Manolis Andronikos of the royal tombs at Vergina, Philip has been getting a bit more attention.
Dr. Cook will review the exciting story of Andronikos' discovery and the equally exciting but often heated discussions over the reading of the physical remains. He will then discuss his own excavation, as it were, of literary portraits of Philip and how the integration of all our surviving sources can help us recapture both what Philip looked like and what he was like.
This event was created as a partnership between the University Museum and the University of Mississippi Department of Classics.