Presentation puts astrochemistry research program in spotlight
OCTOBER 30, 2018 BY SHEA STEWART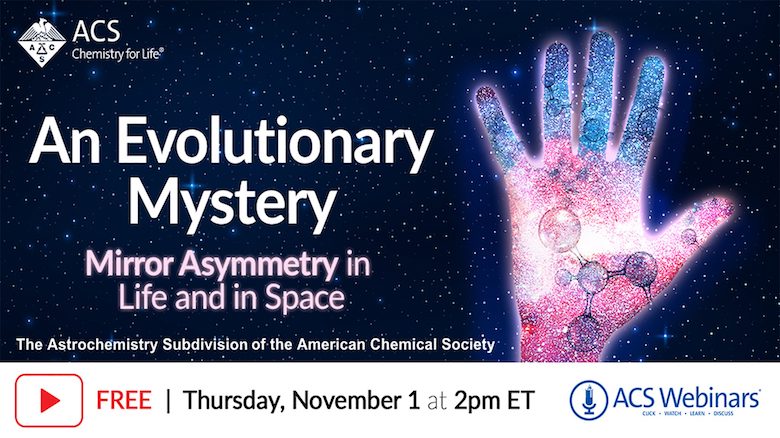 A University of Mississippi chemistry professor is offering a glimpse into interstellar molecules and the mysteries of life in space during a free interactive webinar on Thursday (Nov. 1).
Ryan Fortenberry, assistant professor of chemistry and biochemistry at UM, will open the discussion, moderate and field questions for the American Chemical Society webinar "An Evolutionary Mystery: Mirror Asymmetry in Life and in Space."
Joining Fortenberry for the 1 p.m. webinar is the main speaker, Brett McGuire, a Hubble Postdoctoral Fellow at the National Radio Astronomy Observatory in Charlottesville, Virginia.
"Life uses molecules of only one type of handedness, including amino acids, sugars and most anything with carbon atoms in it," said Fortenberry, who joined the Ole Miss faculty in July and serves as chair-elect for the American Chemical Society's Astrochemistry Subdivision. "If placed in a mirror, your right hand will become your left hand. However, without that mirror, your right hand and your left hand will always be different, opposites in fact.
"Some molecules, especially those involved in life, have a similar property. Can this property be used to find life in space or is it just a fluke that life did this here on Earth?"
The single-handedness of life using only one side of the mirror is a geometric property in chemistry known as homochirality, but questions remain, such as how and why this single-handed world emerged.
The webinar will explore this question along with the impact of homochirality on biology and chemical evolution, the potential origins of homochirality and the challenges in studying possible interstellar origins, and the first detection of a chiral interstellar molecule and challenges associated with measuring a potential chiral excess in space.
One of the biggest challenges in studying possible interstellar origins is that conditions of space and even the best conditions of a laboratory are still pretty different, Fortenberry said.
"What we're studying in space is really far away, making small concentrations of molecules really hard to distinguish from any noise we get in our instruments," he said. "Also, there's a lot of stuff in space, since it's so big.
"Hence, you may think you're looking at a faraway star, but it's really just a cloud of molecules between here and there."
A Clinton native, Fortenberry runs the Computational Astrochemistry Group (Fortenberry Lab) at UM. Computational astrochemistry is the application of quantum chemical techniques to molecules of astrophysical significance.
Fortenberry runs computer programs to simulate the way electrons and nuclei interact within a molecule. This then delivers information about chemical reactions, data for remote sensing and how molecules may evolve.
"The chemistry department is very excited about this event," said Greg Tschumper, professor and chair of the Department of Chemistry and Biochemistry. "Dr. Fortenberry is our newest faculty member, and this webinar will effectively put a large spotlight on the strong astrochemistry research program he is establishing here at the University of Mississippi as he shares a virtual stage with Dr. Brett McGuire in front of a national and international audience."
Astrochemistry is one of the purest forms of chemistry available to study that still has an application, Fortenberry said.
"The Earth is such a small subset of conditions that we often pigeonhole our creativity," he said. "By exploring questions that force us to get out of our Earth-centered mindset, we can find all kinds of new science that we wouldn't otherwise.
"My favorite example is nanotechnology, which largely arose from the late Sir Harry Kroto, who won a Nobel Prize in Chemistry for the discovery of a new form of carbon called fullerene. This has revolutionized materials science, but it wouldn't have happened if an astrochemist hadn't wondered what types of molecules could be made in the atmospheres of carbon-rich stars."