Award covers tuition for one 3-hour course
JUNE 18, 2018 BY EDWIN B. SMITH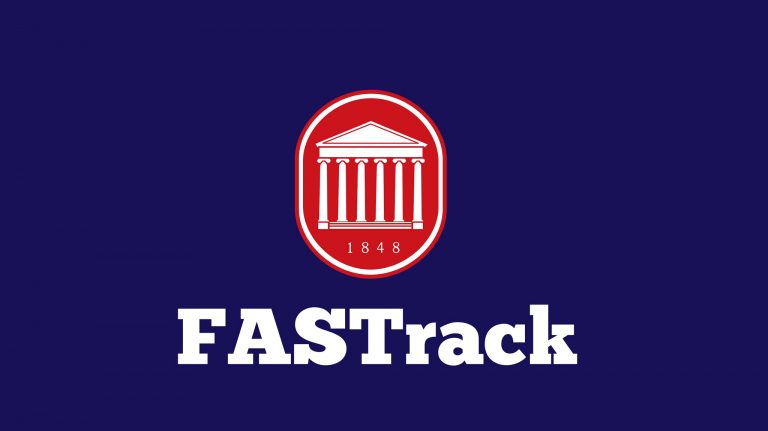 Twenty-two University of Mississippi freshmen have been selected to receive Foundations for Academic Success Track summer scholarships.
FASTrack is a first-year learning community that helps students make a successful transition from high school to college. Students benefit from smaller and enhanced classes, individualized advising and mentoring and a community of supportive peers.
Participating students earn higher GPAs, go on academic probation less often and return for the sophomore year at higher rates than their peers.
"This scholarship, created to honor the Hill and Landrum families, covers one 3-credit hour course during any summer session," said Suzanne Wilkin, FASTrack academic mentor. "Recipients are in good academic standing and have demonstrated how FASTrack had a profound and positive impact on their first-year college experience."
Scholarship recipients are: Tyshionna Benson, of Taylor; LaKymbreya Buckner, Jocelyn Knox and Makayla Scott, all of Jackson; Leona Craig and Mercedes Pride, both of Gulfport; Gabrielle Dunn, Jacelyn Frierson, Isam Orabi and Melissa Presley, all of Oxford; Bettia Hankins and Yakia McKinnie, both of Holly Springs; Jessica Johnson, of Macon; Akeeriyanna Jones, of Greenwood; Delvin Kimmons, of Sardis; Cole Kinnamon, of Alpharetta, Georgia; Kyeisha Mells, of Ruleville; Jonathan Roberts, of Olive Branch; Larry Stokes, of Clarksdale; Caylyn Tate, of Pearl; Eddy Thompson, of Como; and Dajanique Wade, of Lyon.
Recipients represent a variety of majors, including accountancy, biology, biomedical engineering, communication sciences and disorders, dental hygiene, elementary education, exercise science, forensic chemistry, general business, general studies, mechanical engineering, nursing and political science.
For more information about the FASTrack program, go to https://fastrack.olemiss.edu/.