April 12, 2016  |  By Audrey Hall for The Daily Mississippian
Professor Melissa Ginsburg will debut her first novel Sunset City, tonight at Square Books.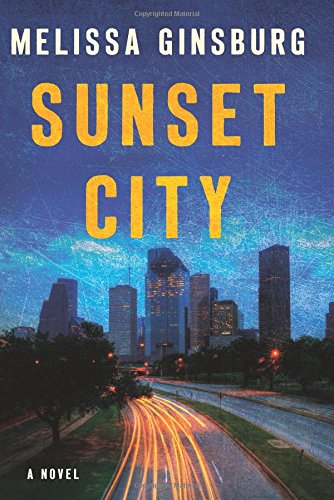 "I'm thrilled to be here in Oxford for the book," Ginsburg said. "I love Square Books. It's the center of the warmest community I've ever been a part of."
Ginsburg has a Bachelor of Arts degree in English from the University of Houston and a Master of Fine Arts from the Iowa Writer's Workshop. She is currently living in Oxford and teaches creative writing and literature at the University of Mississippi Department of English.
As with many Southern writers, place and setting is important to Ginsburg and her story-telling. Oxford is her home now, but Sunset City takes place in Houston, Texas, the city where Ginsburg grew up.
"I know Houston better than any other place," she said. "I understand the people there. So it made the writing easier, because I already knew how to describe it. And it's a good setting for this kind of book. Houston can be a very anonymous place. It's easy to hide there, to go unnoticed. It's perfect for crimes."
Ginsburg said sunsets in Houston are stunning, and she uses them as a source of inspiration.
"Houston has beautiful, amazing sunsets," Ginsburg said. "Because it's so flat, there's a wide sky. You can see so much sky there, especially from the top of a freeway overpass. And there's high humidity and bad air pollution. That combination results in stunning sunsets. I always liked that about Houston. I like it as a metaphor, and in reality."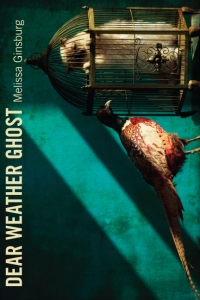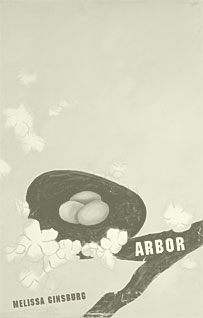 Sunset City is Ginsburg's first novel, but not her first published work. Her other previous works, Arbor, a chapbook, and Dear Weather Ghost, a collection of poetry, feature poems she has published in magazines like Field, Pleiades, Jubilat, Denver Quarterly and others. Sunset City, however, is a literary noir, focused around the story of two childhood friends who are reunited shortly before one of them is murdered.
"It's a detective story, but the book is also about friendship and complicated mother-daughter relationshipsy," Ginsburg said. "I tried to write realistically about a group of young people who are on the fringes of society. They are smart and creative and they have difficult lives. It's a very short novel, and it's dark and funny."
When discussing the differences between writing a novel and writing poetry, Ginsburg said her process was completely different.
"A novel requires sustained attention, so many hours each day with no distractions," she said. "I had to stay in the world of the book for months at a time. I can write poems much more quickly, while I'm doing other things. I revise a lot, in poetry and fiction. I worked on the novel for eight years. I wrote hundreds of pages that I threw away. I love cutting and revising."
Sunset City will make its Oxford debut at Square Books tonight at 5 p.m.
"It's exciting that the book is out in the world, and that people are reading it," she said. "And I'm looking forward to the summer, when I can focus on writing something new."