by Clara Turnage  |  March 3, 2015
Dason Pettit recently wrapped his first film, "Extrication." Pettit, an art history major and cinema minor at the university, grew up in Clarksdale, Mississippi, and remembers when there weren't such avenues for independent filmmakers here.
"Always, growing up, I wanted to make a movie. Times were so different then and resources were so limited," Pettit said. "It's changed a lot. In the past 20 years, Oxford itself has moved forward in a progressive way."
The cinema minor that gave Pettit the tools and skill set to create his film was only implemented at the university four years ago, but it reflects the change that he said is happening in Mississippi.
"Now, you've got a program here at school," Pettit said. "This cinema minor helps students to engage and be able to do they wouldn't be able to otherwise."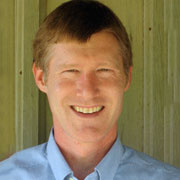 Alan Arrivée, assistant professor and director of cinema who came to the university in 2010, became the head of the interdisciplinary minor and has since pushed its success.
"It was a minor waiting to happen," Arrivée said. "I was handed something almost fully formed. We've just run with it."
That first year, there were only 11 students who signed up for the minor. This year, that number has grown to 75.
"According to the dean's office, it's the fastest growing stand-alone minor in UM history," Arrivée said.
For those outside of the university, Melanie Addington, one of the four directors of the Oxford Film Festival, saw a need for opportunity for filmmakers.
"There was a real lack of providing year-round programing and education for non-students because they don't have the film minor to help them," Addington said.
In response to this, Addington founded OxFilm, an organization that rents equipment for all areas of filmmaking.
"Part of it was to give more resources to students because there are only a limited number of cameras on campus and a lot more students than there are cameras," Addington said. "We wanted to provide another resource to borrow equipment."
Addington said she sees the changing cinema landscape in Oxford.
"I think a lot of it comes down to hiring Alan Arrivée and transforming the film minor, but I do think that it's the film festival and OxFilm and local people getting more involved with film," Addington said. "I've heard so many people say they went to the Oxford Film Festival and said, 'I want to try that, too.'"
The Oxford Film Festival began in 2003 with a mission to "bring cool films and the cool people who make them to our city," according to Addington.
Since that time, it has grown to draw three to four thousand attendants, including 30 to 40 filmmakers and 60 or more films each year. Workshops with actors, directors or screenwriters are now included in each year's festival.
"It's not just about watching movies and going, 'Okay, cool I saw some movie," Addington said. "The festival brings in anyone from freshmen at Ole Miss to the 85-year-old who just moved here from wherever. It's really fun to see a wide range of people get involved and work together."
This year will involve topics ranging from comedies on Kinder Eggs to more serious representations of the integration of Yazoo County schools at the festival.
James Murphy, a post baccalaureate undergrad working on a cinema minor, has attended the Oxford Film Festival the past five years while at the university.
"The Oxford Film Festival, I think, has done a lot – not just for the Oxford community but for the state of Mississippi," Murphy said. "There's a big push to really see some filmmaking here."
For Murphy, this is an important evolution.
"Mississippi, traditionally, has a really bad reputation in other parts of the country," Murphy said. "I'd like to see that reputation change. I'd like to see people seeing our stories told by us through our eyes and seeing who we really are as a state and as a culture. I think filmmaking is a great avenue for that."
Alan Arrivée, who served as a judge in the past for the Oxford Film Festival, said there must be a definite niche for Oxonian filmmaking if it is to succeed.
"In order for Oxford to make a name for itself as a filmmaking town, I feel like there's got to be some perception that filmmaking is different in Oxford than in other places," Arrivée said. "We need something. A specific filmmaking identity has got to be formed."
Arrivée suggested Austin, Texas, as a role model for Oxford cinema culture.
"The development of that film culture had to do with a specific brand of rebellion-like, young filmmakers that were specifically attaching themselves to the culture of Austin," Arrivée said. "There's this idea attached to the Austin filmmakers that they're their own type of filmmaker – that they will present something that you can't just get from the bland Hollywood producing machine."
Instead of a push for this uniquely Oxford cinema, Arrivée said that "the legitimacy of Hollywood is being sought out – not the legitimacy of the rejection of Hollywood."
Addington, of OxFilm and the festival, also said there was still much progress to be made for independent filmmaking in Oxford.
"Something to point out is, yeah, we've made progress, but we've still got a long way to go to have more films made here and keep more students engaged," Addington said. "The arts have always been important. Film is just the last one to grow up in the ranks of Oxford."