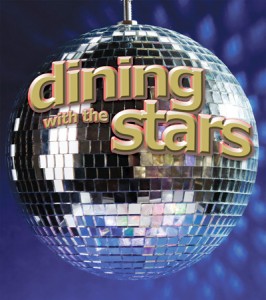 Shakespeare and theater buffs will get a rare sneak preview of the Oxford Shakespeare Festival "Season of Destiny" at a silent auction and fundraiser slated for Friday (June 8).
"Dining with the Stars!" offers a unique opportunity to bid on dining experiences for two with local celebrities, ranging from chefs and political leaders to University of Mississippi professors, said Ryan Breeland, fundraiser coordinator.The public fundraiser is set for 7 to 9 p.m. at the Powerhouse Community Arts Center. Guests will bid while dining on light hors d'oeuvres and wine, then get a 15-minute preview of this summer's "A Season of Destiny," which includes "The Sound of Music," "King Lear" and "All's Well that Ends Well." Some of the local stars up for bid are chef/owner John Currence of City Grocery Restaurant Group; chef Vishwesh Bhatt of Snackbar; Oxford Mayor George "Pat" Patterson; Scott Michael of Rooster's Blues House; Ken Cyree, dean of the Ole Miss School of Business Administration, and his wife, Lori; Richard Gershon, dean of the Ole Miss School of Law, and his wife, Donna Levine, copy editor of Gardens and Gun magazine; and Ole Miss Dean of Students Sparky Reardon.
The ninth annual Oxford Shakespeare Festival premieres June 15 and runs through July 8 in the Gertrude C. Ford Center.
Joe Turner Cantu, OSF artistic director, said he is grateful to Breeland for putting together the inaugural fundraiser.
"This is our first fundraiser, which we hope to continue every summer the week before we open," Cantu said. "Ryan has worked hard on this project and it shows. The response from our local celebrities to be a part of this great evening has been fantastic as well."