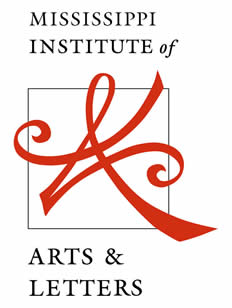 The 2014 Mississippi Institute of Arts and Letters Noel Polk Lifetime Achievement Award recognizes sculptor and adjunct assistant professor of art William N. Beckwith, widely known for his portrait busts and public monuments of icons William Faulkner, Elvis Presley, B.B.King, Tennessee Williams, Richard Wright, Eudora Welty, Jefferson Davis, L.Q.C. Lamar, Jim Henson and Coach Margaret Wade.
Since 1978, the Mississippi Institute of Arts and Letters (MIAL) has aimed to determine the elite in fiction, nonfiction, visual art, musical composition, photography and poetry.
Originally from Greenville, Mississippi, Beckwith lives and works out of the village of Taylor, Mississippi, which was the winner of the Governor's Award of Excellence in the Arts in 2001.
His earliest training came from Leon Koury, Bob Tompkins and Charles Gross and he received a B.F.A. and an M.F.A. in Sculpture from the University of Mississippi. In 1976 Beckwith formed Mississippi's first commercial fine art bronze foundry with Wallace Mallette.
His work has been exhibited in Splashlight Studios and Frank Marino Gallery in New York, Mississippi Museum of Art in  Jackson, Louisiana Word's Fair in New Orleans,  and the National Museum of American Art, Smithsonian Museum in Washington, DC. He has won numerous awards and honors and is represented in public and private collections nationwide.
He teaches sculpture and 3-D Design part time at the University of Mississippi Department of Art.
Read more in Bill Beckwith's Elvis.
Other 2014 MIAL award winners include UM Assistant Professor of English Derrick Harriell, who won the poetry award for Ropes, about the lives of black boxers in America; two former UM Grisham Writers in Residence: Steve Yarbrough, for his book The Realm of Last Chances, and Jesmyn Ward, for her work of nonfiction Men We Reaped: A Memoir; and the Center for the Study of Southern Culture's 24-volume New Encyclopedia of Southern Culture with a Special Achievement Award.
The awards banquet takes place June 7 in Jackson.