AUGUST 12, 2015 | By CHRISTINA STEUBE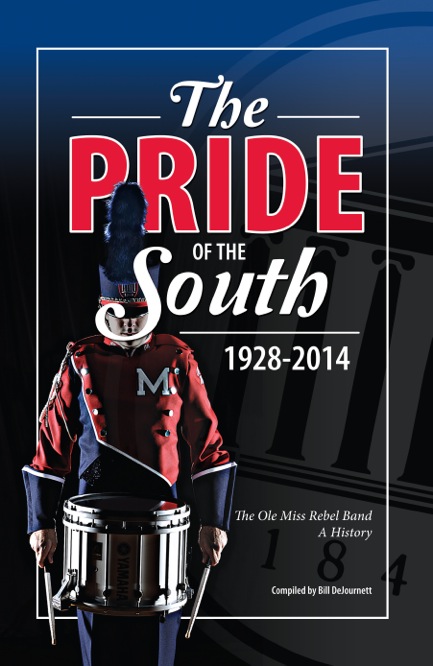 As they have for nearly 90 years, members of the University of Mississippi marching band, The Pride of the South, began practice last weekend (Aug. 15) to prepare for a fall season of football games, pep rallies and tailgate celebrations in the Grove.
The band has helped set the atmosphere at countless UM events over the years, and fans can learn about the group's storied history in a new book that will help ensure the band's future.
Complete with photographs and memories of all 11 of the band's directors over the years, The Pride of the South: 1928-2014 was written by Bill DeJournett, UM associate director of bands.
DeJournett began working on the coffee table book almost four years ago. It includes interviews with all the living directors and many others who have been associated with the band throughout the years.
The cost of the book is $19.99 and is available for purchase here.
All proceeds beyond printing costs benefit the Friends of Note Scholarship Endowment Fund for general band scholarships. The fund allows the Department of Music to recruit and retain outstanding band members.