Mr. Ken Lackey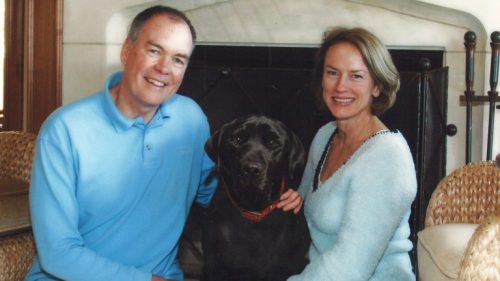 A Jackson, Mississippi native, Mr. Ken Lackey enrolled at the University of Mississippi in 1962, moving into the B wing of Barr Hall where he would later recall "some of my best personal relationships were made."  He earned the BS in mathematics in 1965, and received a US Army commission through the Ole Miss ROTC. After receiving a MBA from the University of Texas at Austin in 1967, he served two years on active duty as an artillery officer. For his service, the first lieutenant was awarded the Army Commendation Medal.
When Ken left the Army, he moved to Tulsa and joined Skelly Oil Company, where he served in various financial and executive positions. He later accepted the position of Vice-President and Treasurer for Kin-Ark Corporation, a firm involved in chemicals, galvanizing, and hotel management in Tulsa. In 1977, he joined Flint Industries, Inc., a privately owned oil and gas services and commercial construction company. He remained with that firm until 1995. While at Flint, Mr. Lackey served as Chief Financial Officer, Executive Vice-President/Chief Operating Officer, President, Director and Executive Committee Member.
In 1995, Oklahoma Governor Frank Keating appointed Mr. Lackey to serve as his Secretary of Health and Human Services (1995-1997). In this capacity, he oversaw the Oklahoma State Department of Health, the Oklahoma Department of Human Services, the Oklahoma Department of Mental Health and Substance Abuse Services, the Oklahoma Department of Rehabilitation Services, and the Oklahoma Office of Juvenile Affairs. In addition to his services as Secretary, he was appointed by Keating to be the first Executive Director of the Oklahoma Office of Juvenile Affairs.
After serving as Gov. Keating's Chief of Staff, Mr. Lackey become the President of the University of Oklahoma-Tulsa and Senior Vice President of the OU System. He is chairman of the board, former chief executive officer, and president of The NORDAM Group, which is headquartered in Tulsa, OK, and has offices throughout the United States, Mexico, United Kingdom, and Singapore. The NORDAM Group provides a range of aerospace components, manufacturing and repair services for private, commercial and military aircraft.
Mr. Lackey has served on numerous boards and community organizations during his time in Oklahoma. He has been a member of the Economic Advisory Council at the Federal Reserve Bank of Kansas City, appointed to the Federal Reserve Bank of Kansas City's Economic Advisory Council, and the OU College of Public Health Advisory Board.  He serves as vice chairman on the board for St. John's Health System, board member for the Tulsa Chamber of Commerce, and is a member of the Tulsa Mayor's Office of Performance Strategy and Innovation. He is a past chairman of the Metropolitan Tulsa Chamber of Commerce.  In 2001 he received the Vision in Education Leadership Award at Tulsa Community College and inducted into the Tulsa Historical Society & Museum 'Hall of Fame.'
Ken and wife, Carol, are benefactors to numerous organizations in the Tulsa area including the Tulsa Ballet, Tulsa Child Abuse Network (CAN), Street School non-profit alternative high school, and Tulsa Community College.  They recently designated UM as the beneficiary of a planned gift to support science and mathematics departments within the College of Liberal Arts.
"Science and mathematics have played an important role in my life, and today science, technology, engineering and mathematics (STEM) are both the current underpinning and future of our society," said Lackey. "When I look back on my life, I always tell myself the only time I ever really learned anything was when I faced a difficult challenge—that's when the lessons in life are learned."