Mr. Bradford Cobb
---
BA English '96
---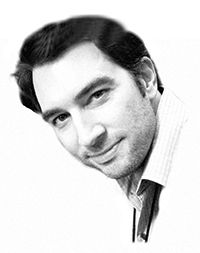 Mr. Bradford Cobb is a partner at Direct Management Group, an internationally successful music management company in Los Angeles. Named Billboard Magazine's 2013 '40 Under 40' list, Bradford manages the careers of Katy Perry, Adam Lambert, K. D. Lang, the B-52s among others.
Bradford Cobb grew up in Tunica, Mississippi, working alongside his father on their farm throughout high school and college.  Initially interested in medical school he soon chose English as a major, thanks in part to one University of Mississippi professor who served a key role in both his education and career path. As he stated, "I was convinced that an English major was going to serve me well because it was a broad-based liberal arts education. I found a lot of diversity at Ole Miss, and I made a lot of friends that I'm still close to today from all walks of life."
Mr. Cobb completed an internship in Los Angeles before he graduated from UM in 1996 with a BA. in English. He made several contacts within the music industry during his summer in Los Angeles, which led to a job offer with Direct Management Group, an international music management company that offers artistic and business services to a very select roster of artists.  He joined Direct in June of 1998 as an assistant, and went on to become partner, broadening the range of the company by signing The Go-Go's, and then Katy Perry in 2004.  Bradford has worked his way up to one of the Top 100 music executives in the nation.
As Billboard Magazine's 2013 '40 Under 40' list, Mr. Cobb said he is humbled to be recognized in the company of successful executives. "I honestly do love the music business, and I intend to stay in it for a very long time.  As long as I can find [artists] I believe in who can say something positive to the world and contribute something positive — I want to manage them."
Click here for a profile written by the UM Alumni Association.