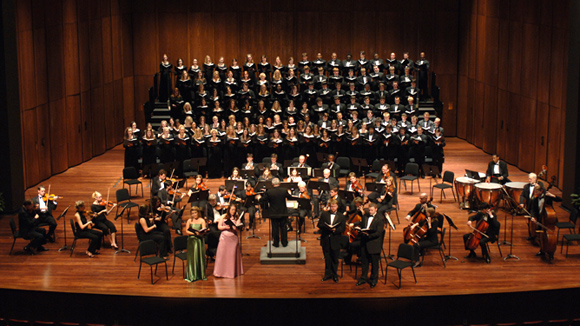 OXFORD, Miss – The Lafayette-Oxford-University Symphony, with faculty soloist Diane Wang, will conclude the 2011-2012 concert season at an April 30 concert at the University of Mississippi.
The concert is set for 8 p.m. in the Gertrude C. Ford Center for the Performing Arts. Tickets are $10 for general admission and $6 for students with a valid ID. They can be purchased at the UM Box Office in the Student Union or by calling 662-915-7411.
"Professor Diane Wang is an incredibly gifted and versatile musician," said Ron Vernon, UM professor emeritus of music and director of the orchestra. "She has appeared several times with the orchestra as a piano soloist with her husband and colleague, Stacy Rodgers, but she is appearing this time as solo flutist in Cecile Chaminade's brilliant Concertino for Flute and Orchestra."
The concert will open with "Don Quixote Suite" by Georg Philipp Telemann and conclude with the Academic Festival Overture by Johannes Brahms. UM students make up most of the orchestra, with some faculty, staff and community musicians also performing.
"We try to present a selection of music from different time periods and regions on each concert and during the entire season," Vernon said. "I think the audience should be looking forward to an interesting mix of familiar and unfamiliar orchestra music, and an amazing performance from Professor Wang."
For more information, visit https://www.olemiss.edu/depts/music/. For assistance related to a disability, call 662-915-7411.