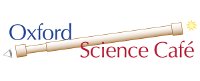 Dr. John Z. Kiss, Dean of the Graduate School will be the speaker for February's Oxford Science Cafe on Tuesday, February 19.  Kiss's topic will be:  My life with NASA: Why do we need plants to go to Mars?  The event will be held at Lusa Pastry Cafe at 6:00 p.m.  The event is free to the public, and children are welcome.
Plants will be an important part of life support systems (to generate oxygen) on the trip to Mars, and astronauts on a future Martian base will need to cultivate plants for part of their food supply. Thus, it is important for NASA and international space agencies to understand basic plant biology in order to develop these bioregenerative life support systems. Dr. Kiss has worked with NASA since 1987 and has served as Principal Investigator on six spaceflight projects to date. These experiments have been on the U.S. Space Shuttle, the Russian Space Station Mir, and the International Space Station (ISS). He will review the results of our past experiments as well as introduce our upcoming experiments on the ISS that will be launched this spring on the SpaceX rocket. One major focus of the current project is to better understand plant behavior in the reduced gravity on Mars.
Along with being the Dean of the Graduate School, John Z. Kiss is a professor of biology and research professor in the National Center for Natural Products Research and the Research Institute of Pharmaceutical Science.  Sponsors of the Oxford Science Cafe are the Department of Physics and Astronomy, Office of the Provost, National Science Foundation and Lusa Pastry Cafe.  For more information about the event, contact oxfordsciencecafe@phy.olemiss.edu or Lusa Pastry Cafe at 662-234-9185.