Give
Make an ONLINE GIFT by credit card or check and help the College of Liberal Arts with faculty recruitment and retention, scholarships, and service learning. 
VENTRESS SOCIETY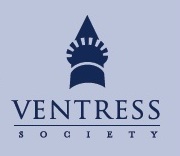 Created to recognize generous contributors who provide crucial support of $1,000—or $100 for graduates within the past five years—the Ventress Society plays a key role in the success of the College of Liberal Arts through support of scholarships, faculty recruitment and retention, and service learning. Just as larger endowed gifts directed to particular areas are important to the continued success of the College, smaller flow-through gifts are also critical. These gifts provide the flexibility to ensure that students have the best resources available while also meeting unexpected needs as they arise. Every gift to the College makes a difference to generations of students, faculty, and alumni by strengthening programs and subsequently increasing the value of thousands of degrees already awarded.
The Ventress Society is open to receive gifts from individuals and organizations by sending a check to the University of Mississippi Foundation, 406 University Avenue, Oxford, MS 38655, or visiting the College giving page on the Foundation website, or contacting

Denson Hollis
Senior Director of Development
662-915-5092
dhollis@olemiss.edu
Nikki Neely
Director of Development
662-915-6678
nlneely@olemiss.edu
Ron Wilson
Director of Development
662-915-1755
jrwilso3@olemiss.edu
FACULTY RECRUITMENT AND RETENTION

The College of Liberal Arts recruits and retains great faculty through your support of summer research grants, science laboratory support, and teaching development support.  By supporting the College's Ventress Society Fund, you can assure that the University continues to improve our academics by attracting and assisting faculty.  The Ventress Society Fund helps to support faculty summer research grants that help faculty start new research projects, as well as be more competitive for external research support.  The Fund also supports science faculty to purchase laboratory equipment and improve facilities.   Finally, the Fund supports faculty with small teaching development that allows us to expand the curriculum and create new learning opportunities for  students.  The College's academics improve with your alumni support.
The College of Liberal Arts Summer Research Grant program and Senior Summer Research Scholar program provide funds to support scholarly and creative activities by faculty members likely to result in a significant contribution to the discipline.  The program provides funds for faculty members, usually junior faculty members, to devote their summers to research, many times supporting travel expenses for archival/field work or devoting uninterrupted time to lab work, research, and writing.  Examples of supported projects include:
SCHOLARSHIPS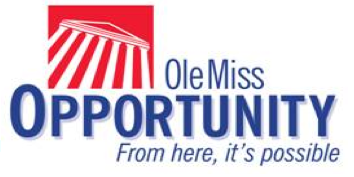 As part of the University of Mississippi's commitment to provide access to quality education for students from all backgrounds, the Ole Miss Opportunity program guarantees that eligible Mississippi residents—entering freshmen with a 3.0 high school GPA and family adjusted gross income at or below $30,000—receive financial aid support to cover the average cost of tuition, residence hall housing, and an allowance for meals. This program fills the gap in funding after all federal, state, institutional, and private scholarships and grants awarded to the student have been considered.
The Ole Miss Women's Council for Philanthropy offers scholarships as do these College of Liberal Arts departments and programs
SERVICE LEARNING
Faculty and students are excelling in the classroom and simultaneously improving our world. They investigate big ideas; they pursue difficult research questions; they read, write, and discuss complicated issues. More and more, they are also seeking meaningful service opportunities. In the last two years, the College of Liberal Arts has led the way in creating such opportunities designed to use education as a means to support community development. These efforts to improve livelihoods revolve around education initiatives.  
The Jumpstart Pre-K Tutoring early childhood education program designed to narrow the preparation gap places well-trained college students into rural daycares, decreasing the student-to-teacher ratio and improving the curriculum. The Horizons Summer Learning enrichment program addresses the achievement gap by bringing public school students to campus for six weeks of learning, swimming, and art lessons. Students return every summer for nine years, turning potential learning losses into lasting learning gains. a summer enrichment program for low-income students to
College faculty created 16 new service-learning courses that allowed University of Mississippi (UM) students to combine traditional learning and service, each adding depth and context to the other. Political science students are sharing their research in public meetings and newspapers. Art students are creating murals at low-income schools. Croft students are hosting international fairs for schoolchildren from the Delta.
Created in 2011-12, the College Corps seeks to alleviate community poverty by placing student volunteers committed to long-term service with local nonprofit organizations and the Oxford School District. At the end of the school year and upon completion of 300 hours of service College Corps students receive a Segal AmeriCorps Education Award of approximately $1,200 to pay college costs or to repay student loans. In 2011-12, 40 student volunteers worked 5,507 hours. Last year 60 students served over 11,000 hours. There are 74 students signed up to serve during the 2013-14 academic year.
"These organizations are fighting poverty through education, food programs, and transitional housing programs," said Stephen Monroe, assistant dean of liberal arts. "Our dedicated students commit to supporting their work through sustained and purposeful service."
UM also hosts the largest AmeriCorps VISTA program in the state. The VISTA members serve in schools, community colleges and non-profit organizations. Through building and strengthening education programs, VISTAs bring new opportunities to North Mississippi's most impoverished areas. The partner groups include the Luckyday Academic Success program at UM, United Way of Oxford-Lafayette County, Crenshaw Elementary School, DeSoto County Youth Court, Rust College Community Development Corporation, and Excel Commons Family Community Center in Okolona.
Much of this work is being coordinated by the McLean Institute for Public Service and Community Engagement. This unit supports and rewards faculty and students who think carefully and act purposefully to make Mississippi a better place.
The McLean Institute serves a dual mission to coordinate community engagement and service-learning at the UM, and leverage those efforts to alleviate poverty across the state.  By strengthening the culture of service at the University, the McLean Institute is able to rally resources from across the university and partner with organizations and communities across the state working to combat poverty and create opportunity.
The McLean Institute serves the entire UM campus community by collaborating with faculty, staff and students to organize and expand student volunteerism, service-learning courses, civic engagement, and community-based research activities, as well as community development and social entrepreneurship projects.  National service programs housed at the McLean Institute such as AmeriCorps*VISTA and College Corps are an example of how the Institute integrates campus-based service with support for organizations across the state that are addressing different facets of poverty in Mississippi.
1 to 1 Fund Collegiate Campaign: an asset building program that integrates financial literacy with matched savings for low-income children to attend college to complete postsecondary job training.