APRIL 27, 2016  |  BY JENNA MASON, for the Southern Foodways Alliance—an institute of the Center for the Study of Southern Culture
Two years, two Beards. Last night Gravy, hosted by Tina Antolini, accepted its second consecutive James Beard Foundation Award, this time in the Podcast category.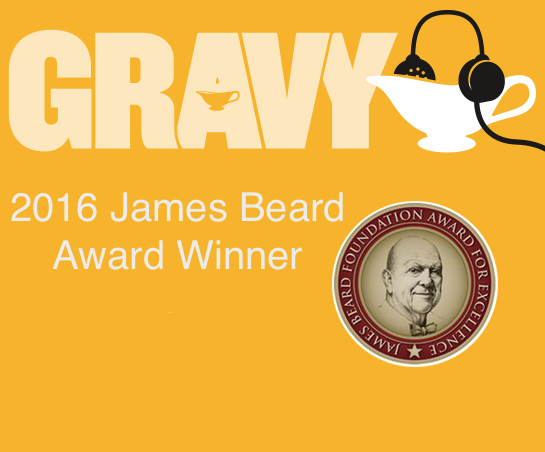 We are deeply indebted to the people who have shared their stories with us—stories of an American South that is evolving, accommodating new immigrants, adopting new traditions, and maintaining old ones.
We're thrilled to lead nearly 50,000 listeners into the lesser-known corners of the region as we complicate stereotypes, document new dynamics, and sing the unsung who grow, cook, and serve our daily meals.