FEBRUARY 19, 2016 | BY MACKENZIE QUICK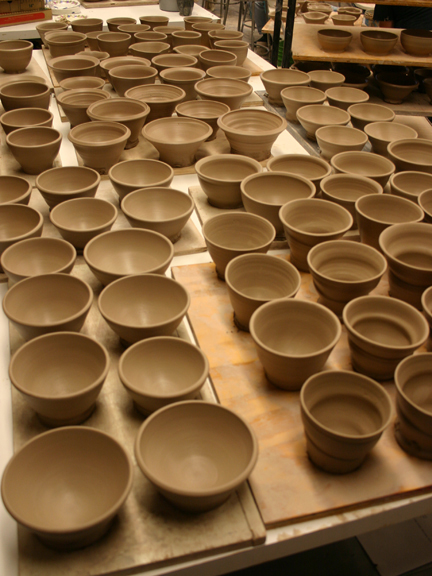 The annual Empty Bowls fundraiser, a luncheon benefitting the Oxford Food Pantry, raised more than $12,000 for the charitable organization earlier this week. This year's Empty Bowls event was Tuesday (Feb. 16) at Oxford-University United Methodist Church.
Patrons at the Empty Bowls event get a handmade ceramic bowl and choice of a variety of soups from local businesses, along with bread and a bottle of water. The bowls are created and donated by ceramics students in the University of Mississippi Department of Art and Art History and local potters.
The Pantry provides food to families in need in the Oxford and Lafayette County community. All proceeds from Empty Bowls help buy food for the Pantry.
To learn more about the Pantry, visit https://www.facebook.com/oxfordpantry/.