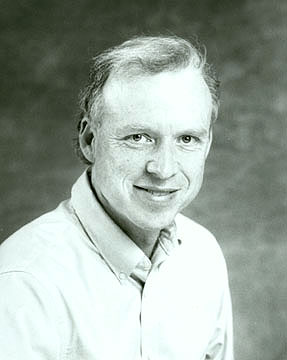 OXFORD, Miss. – Noted scholar Robert Watson gives the 40th annual James Edwin Savage Lecture in the Renaissance April 3 at the University of Mississippi.
His lecture, "Eco vs. Ego in Shakespeare's 'Midsummer Night's Dream,'" is a free, public event at 7 p.m. in Bondurant Auditorium.
"Professor Watson is an accomplished Renaissance scholar who will be discussing 'A Midsummer Night's Dream,' a Shakespeare play we've all read, in the context of the relatively new field of ecocriticism," said Ivo Kamps, chair of the English department. "The lecture should be of great interest to faculty and students in English, history and environmental studies."
Ecocriticism is the study of literature and environment from an interdisciplinary point of view where all sciences come together to analyze the environment and brainstorm possible solutions for the correction of the contemporary environmental situation.
Watson is a professor of English at the University of California at Los Angeles. He earned a bachelor's degree from Yale and a Ph.D. from Stanford University before serving on the faculty of Harvard University from 1980 to 1986. He joined the UCLA faculty in 1986 and held positions as chair of the English department, chair of the faculty of the College of Letters and Science, and vice provost for education innovation. He was named distinguished professor of English in 2008.
Watson has published "Shakespeare and the Hazards of Ambition," which received the Thomas J. Wilson Prize for Best First Book of the Year in 1984, "Ben Jonson's Parodic Strategy: Literary Imperialism in the Comedies" and "The Rest is Silence: Death as Annihilation in the English Renaissance," as well as three editions of plays by Ben Jonson.
Watson has also published more than 20 articles and a number of poems. He is the recipient of a Guggenheim Foundation Senior Research Fellowship, an NEH Fellowship and multiple teaching awards. His most recent book is "Back to Nature: The Green and the Real in the Late Renaissance," which won the 2007 prize for the best work of ecocriticism from the Association for the Study of Literature and the Environment, as well as the 2007 Elizabeth Dietz Memorial Prize for the year's best book in Renaissance and early modern studies.
"We are very fortunate to have Professor Watson here, especially since the university has a fledgling environmental studies program, and a community that is concerned with how to integrate issues regarding the environment into all of our practices as students, teachers, thinkers, activists and Mississippians," said Karen Raber, UM professor of English. "His talk on 'A Midsummer Night's Dream' will not just elucidate the play, but will make its concerns relevant to our own historical and political moment; he touches on advances in medicine and science to suggest how much like our own newly evolving picture of life's complexity and interdependence is prefigured in Shakespeare's work."
The late James Edwin Savage chaired UM's English department from 1954 to 1961 and was a member of the university's Studies in English editorial board from 1960 to 1972. After relinquishing the chair, he continued to teach courses in Renaissance drama and literary criticism until his death.
For more information or assistance related to a disability, call 662-915-7439. For more information on the Department of English, go to https://english.olemiss.edu/.