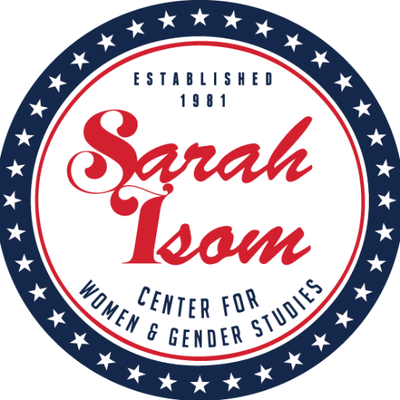 The University of Mississippi invites applications for the position of Director of the Sarah Isom Center for Women and Gender Studies.
The Isom Center is the home of the minor in Gender Studies and the Graduate Certificate in Gender Studies and supports gender-related programming and outreach on campus.
This is a twelve-month position. The Director reports to the Dean of the College of Liberal Arts and the search will be limited to tenured faculty members within the College of Liberal Arts on the Oxford campus of The University of Mississippi. The successful candidate must have a Ph.D. in a discipline associated with the College of Liberal Arts with substantive course work or certification in Gender Studies. Experience in university-based programming and/or community outreach in university-based gender studies related areas is expected.
In addition to applying online, please include a CV, the names and contact information of three referees, and a detailed letter of interest which specifies your vision for the Center, background in gender and/or sexuality studies, and relevant administrative, programming, and outreach experience.
Review of applications will begin immediately, and continue until the position is filled or until an adequate applicant pool is established. The University of Mississippi is an EOE/AA/Minorities/Females/Vet/Disability/Sexual Orientation/Gender Identity/Title VI/Title VII/Title IX/504/ADA/ADEA employer.
The primary duties of the Director include leadership in Gender Studies curriculum development and administration, including teaching one course per year in Gender Studies; coordination of gender-related programming; and advocacy on issues related to gender and sexuality. The Director will work with the Associate Director and Coordinator in the Center on the development and execution of gender-related events at the University. In the past, these have included Brown Bag lecture series; Colloquia; the annual Isom Student Gender Conference; the annual Lucy Somerville Howorth endowed lecture; UM Women in STEM series; Women's History Month including International Women's Day, SarahFest, and others. The Director will also facilitate collaborative relationships with other groups and offices on campus who work on issues related to gender and sexuality including the Center for Inclusion and Cross Cultural Engagement, Allies, the American Association for University Women, among others. The Director enhances the visibility and reputation of the Sarah Isom Center through general advocacy, fundraising, and campus and community outreach.