Come support your colleagues and learn about research in different parts of the College. Two of the 2015 recipients of the College of Liberal Arts Senior Summer Research Grants will give short talks about their research efforts on Monday, February 15, 2016 in the Student Union Ballroom with lunch available at 11:45 a.m. and presentations starting at noon. A complimentary lunch will be provided. Click here to RSVP by Friday, February 10.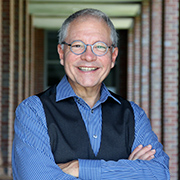 Joe Turner Cantú, associate professor of theatre
Anatomy of a New Mississippi Play: Eternity For The Time Being
Professor Cantú will present an overview of the historical influences and fictional characters in his original full-length play regarding the first gay gubernatorial candidate in Mississippi.

Laura R. Johnson, associate professor of psychology
Faces of the Mountain: Community Action for Forest Conservation on Mt. Kilimanjaro
Dr. Johnson is collaborating with local partners, youth and communities to engage in conservation action projects in six forest villages around the Mt. She will describe the training, the projects, and the different methods, such as photovoice and community mapping used to engage communities and to bring new visibility to conservation issues in the region.