Philosophy
What does it mean to major in philosophy?
Philosophy investigates core principles of ethics, knowledge, and reality that inform decision-making in every career. Through courses in ethics, epistemology and metaphysics, value theory, and the history of philosophy, philosophy majors consider the questions at the core of human experience.  They use logical thinking and reasoned argument to consider the nature of reality, the extent of human knowledge, the basis of moral and ethical thought and behavior, the resolution of conflict, and the origin of belief.
Philosophy majors clarify their own beliefs, develop a basis for ethical decisions, and formulate a coherent approach to life. They learn how to think logically, apply ethics to decision making, analyze text and problems, assess proposed solutions, communicate clearly, cultivate open-mindedness and curiosity, conduct research, and think creatively and imaginatively.
You can select the optional emphasis in religious studies, which aims to understand sympathetically yet critically the world's religions, and to explore the phenomenon of religion itself as a prominent component of human life and culture.  Through courses in sacred texts, world religions, and contemporary religious life, religious studies students explore the means by which human beings have expressed themselves religiously, both historically and cross-culturally.  This exploration involves studying myths, rituals, symbols, divine figures, and scriptures, as well as mastering the methods and analytical tools required by an academic approach to religion.  All major cultures continue to be influenced by religious traditions and ideas, and citizens need to make well-informed judgments about the cultural forces shaping global events.
The fact sheet provides a summary of the major, information about the program, and our alumni.  The degree sheet gives the specific requirements and a sample 4-year curriculum plan.
Minor in philosophy?
A minor in philosophy consists of 18 hours of philosophy courses. Religion courses that are not cross-listed with philosophy do not count toward a philosophy minor. The minor provides great flexibility for students to pursue their interests.
Why is UM a good place to study philosophy and religious studies?

The philosophy faculty have many different areas of expertise, including philosophy of law, language, mind, religion, politics, science, film; epistemology, metaphysics, ethics, applied, moral psychology, Asian philosophy; ancient philosophy, and early modern philosophy.
The religious studies faculty specialize in Judaism, Chinese religions, Buddhism, biblical studies, religious ethics, feminism and religion, Islam, and Christianity, comparative religion.
Philosophy offers students the opportunity to perfect their analytical skills in unique areas of study such as the foundation of ethics, the ultimate nature of the mind, God, and reality, as well as the nature of knowledge.  Students have an opportunity to join the Ethics Bowl debate team that travels to regional and national competitions.  Our department administers the Frate Fellowship in Bioethics, which allows select students to confront ethical challenges in a real world hospital setting while working with nurses, doctors, and medical administrators at the UM Medical Center in Jackson, MS.
Students have the opportunity to study religious life from a perspective unlike that offered in traditional religious institutions, and allows students to study different religions of the world in a distinctively systematic way. Religion students take classes that involve visits to the places of worship of different religions, and they can apply to participate in community-based internships.
Faculty Profiles
Dr. Donovan Wishon, Associate Professor of Philosophy and Affiliated Faculty in Neuroscience, earned his Ph.D. at Stanford University. His primary areas of research include Bertrand Russell's writings on knowledge, mind, and language as well as issues about the nature of consciousness, our introspective knowledge of it, and its relation to the brain.
Dr. Wishon's current research focuses on Bertrand Russell's changing theories about the relation between mind and matter. His recent publications reconsider Russell's ideas about sensation and perception, the scope and limits of introspection, the role of conscious awareness in our thought and talk, and the relationship between the mind and the brain, among other topics. He is a leading expert on Russell's later writings on "neutral monism"—the view that the universe consists entirely of transitory space-time events which are, in themselves, neither mental nor material, but which compose "minds" and "matter" when organized into complex psychological and/or physical causal systems. His co-edited volume Acquaintance, Knowledge, and Logic was awarded the 2016 Bertrand Russell Society Book Prize.
Why study philosophy at UM? "You will experience the intellectual joy of thinking carefully about some of the most challenging questions about who we are, what our place in the world is, and how we are to live well.  At the same time, you will receive invaluable training in logical thinking, creative problem-solving, cogent communication, ethical decision-making, and the analysis of complex information. Philosophy is also valuable as a second major due to its focus on rigorous thinking and writing, drawing connections between diverse fields of knowledge, and reflecting on the aims, presuppositions, methodologies, and consequences of any discipline."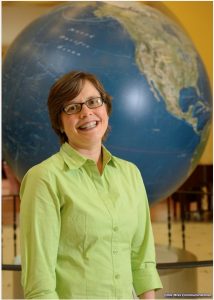 Dr. Sarah Moses, Associate Professor of Religious Studies, earned her Ph.D. at Boston College. Her central research involves social and religious ethics, and she is author of Ethics and the Elderly. She is currently working on a chapter about ethics and contemporary aging for an edited volume on Christian ethics.
An award-winning teacher, Dr. Moses oversees internships and services-learning projects.
She teaches a Medical Humanities class that provides a weekly shadowing experience at Baptist Memorial Hospital-North Mississippi combined with observations in class and readings with different viewpoints on medicine from the humanities and from around the world. "The goal is to gain a deeper understanding of factors that shape the human experience of illness and medicine in a contemporary clinical setting, such as historical, cultural, societal, emotional, economic, or religious factors. Students get a holistic perspective on medicine that will help them, whether they plan to be doctors, healthcare administrators, policy advocates, or hospital chaplains."
Why study religious studies at UM? "The comparative study of religion and ethical values gives students an important lens on the diverse cultures and societies of the world in which they live. Whether they are going on to a career in healthcare or business, students gain broader insight into human experience and the values and institutions which influence human behavior."
What can UM philosophy majors do after graduation? 
A liberal arts education empowers and prepares students to deal with complexity and change through a broad knowledge of the world.  They gain key skills in communication, problem-solving, and working with a diverse group of people.  Philosophy exposes students to the core arguments and principles that ground decision-making in nearly every professional venue.  Related careers in philosophy include law, medicine, non-profit work, education, business, corporate training, public relations, journalism, counseling, religion, and social services.
Alumni profiles
Hadley Jo Pearson (BA philosophy, minors in biology, chemistry '14)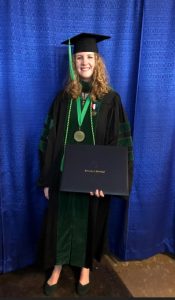 "My interest in philosophy was sparked in a small honors Introduction to Philosophy.  We were really engaged in thinking about ethics, the nature of knowledge, logic, etc. I loved trying to probe deeper on different ideas. As a premedical student, I knew I would be studying science for the rest of my life, so I wanted to seize the opportunity to explore something different that seized my interest."
Hadley spent two years in Dr. Tamar Goulet's biology lab on research pertaining to soft coral's response to global warming in preparation for her honors thesis.  She participated in competitive, three week shadowing program at the North Mississippi Medical Center in Tupelo, was a tutor for student athletes, and inducted into Phi Kappa Phi.  After graduation, Hadley attended University of Mississippi Medical School, where she graduated as the top student in the class. She is completing her internship at UMMC, then moving to San Francisco for a residency in dermatology.
Why study philosophy at UM? "They will take the time to get to know you, your interests, and your career goals. They work with you to help you achieve them. It's easy to find mentors you respect who you will stay in contact with even after graduation. Philosophy trains you to be both big-picture and detail oriented; you must be able to follow complex theories and piece them together to form the ultimate conclusion, while also ruthlessly looking out for that one error in the argument that makes it all come crashing down. In medical school classes, this combination of skills has allowed me to excel, since I am accustomed to paying attention to both the big picture and the details."
Jessica Williams (BA in Religious Studies with minors in English and Psychology, 2014)  Note. The BA in Religious Studies has since become an emphasis within the philosophy major.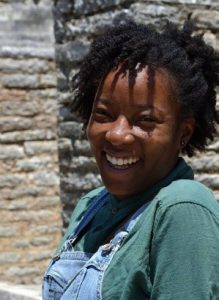 "I wanted to learn more about my faith along with other world religions, so I decided to switch from history to religious studies. The major is a key part of my personal journey. It opened my mind to different cultures and has gave me the desire to look outward and embrace the title of global citizen."
Jessica was a Writing Center tutor, a teaching assistant for religious studies professors, and a global ambassador to international students. She served on the leadership team for the campus ministry Reformed University Fellowship, was president of the Theta Alpha Kappa honor society, and helped plan a religion festival. Jessica participated in Harvard's Diversity and Explorations program. Her final thesis was on Jews in the South, and she traveled to the Mississippi Delta to research the Jewish tradition.
After graduation Jessica served in Albania as a Peace Corps volunteer for two years. She is currently earning her Master's degree in social work at the University of Kent in England. Jessica has a passion for young people and children and wants to work with a non-profit outside the United States, maybe starting in Albania.
Why study religious studies at UM? "The major broadened my horizons and opened my mind to move to another country and excel there. The things I learned were intriguing and vital to who I am today. As an aspiring social worker, I know that my degree will help me to accept those that are different from me. I will have at least a basic understanding of their religious worldview."
Whom should I contact to learn more?
Dr. Steven Skultety, Chair and Professor of Philosophy
Department of Philosophy and Religion
100 Bryant Hall
The University of Mississippi
University, MS 38677
(662) 915-7020 | skultety@olemiss.edu