Arabic
What does it mean to major in Arabic?
Arabic majors learn the language, linguistics, literature, and culture of the Middle East and North Africa.  They gain the cultural awareness and intellectual strategies necessary to successfully navigate the interconnected and multicultural world in which we live.
Arabic is spoken by 422 million people, and is the fifth most spoken language in the world.  Our students attain strong language competence in listening and reading comprehension, speaking, and writing skills as well as the cultural knowledge necessary for interacting with Arabic-speaking people in professional or informal contexts.
The fact sheet provides a summary of the major, information about the program, and our alumni.  The degree sheet gives the specific requirements and a sample 4-year curriculum plan.
Minor in Arabic?
The minor in Arabic requires the completion of five Arabic courses at the 200 level or above, providing a solid foundational understanding of the language.
Why is UM a good place to study Arabic?
We train students to be global professionals with superior levels of Arabic language skills.  The federally funded Arabic Flagship Program will support students abroad and provide more faculty and tutors for additional support on campus.
Today's global climate has garnered heightened interest in the Arab world in general and its language and culture in particular. To meet the demands for Arab language specialists to work in the public, private and governmental sectors, the University of Mississippi works hand-in-hand with the Croft Institute for International Studies and the Center for Intelligence and Security Studies to produce the most marketable graduate possible to ensure occupational security in the civilian and military sectors.
Arabic majors have a wide variety of outside-the-classroom opportunities for language learning.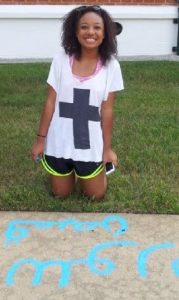 The Arabic study abroad program is held both at the Malic Center in Amman, Jordan and at AALIM in Meknas, Morocco.
Global Perspectives Living Learning Community at UM gives students the opportunity to live with students, both international and domestic, who are interested in similar international issues, experiences, and connections.
The Language Resource Center (LRC) provides online and electronic materials for the study of foreign languages.
The program increases contact hours with the language through practice with native Arab language partners, Arabic Language Club, visiting speakers of Arabic, and weekly one-on-one 30-minute sessions with an Arabic instructor.
Rebel Charge is an annual event inspired by the US Army's combat readiness training, a type of experiential learning involving full-immersion combat simulations. It is a tactical maneuver exercise that involves around 300 students from Arabic, ROTC, and journalism that places students together in a simulated real-world scenario, whereby students experience situated, in-context, experiential language usage–such that the language becomes 'real', and its power can be felt not just in what is said, but how it could be said to bring about the desired result.

Faculty Profile
Dr. Allen Clark, Associate Professor of Arabic and Director of the Arabic Language Program, earned his Ph.D. from The Ohio State University. He has been teaching Arabic at the collegiate level since 1998. Dr. Clark coauthored the Arabic language textbook series Ahlan wa Sahlan (Yale University Press) with Dr. Mahdi Alosh, served as a subject matter expert on the University of Maryland project LangNet, worked as an legal interpreter in Columbus, Ohio and Oxford, MS, and as a translator for multiple reading journals. But, his true passion lies in finding ways to inspire students, motivate them, and help them reach their language goals.
Why study Arabic at UM? "Ours is not a big program, and we do what we can to ensure that every student is treated as an individual, whose learning style is as unique as their personality. In this way, we hope to not only teach our students a language, but to help them grow as people, to help them along their journey to reach their potential, and to help them uncover/discover their hidden talents. I realize that not every student will reach a superior rating, but it is our hope that this program will have a positive impact on every student's life."
What can Arabic majors do after graduation?
A liberal arts education empowers and prepares students to deal with complexity and change through a broad knowledge of the world.  They gain key skills in communication, problem-solving, and working with a diverse group of people.  People who fluently speak a foreign language have better job opportunities.  Related careers to Arabic include education, international business & banking, tourism, journalism, law, translation, foreign service, cultural affairs, military service, and health care.
Alumnus Profile
Corey Fuller (BA Arabic, minor in military science '16)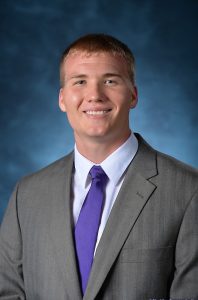 "My interest in Arabic began as a child with my father traveling to the Middle East. I became intrigued with that part of the world due to the mystery surrounding the Middle East from our Western cultural filters.I applied to UM because it offered more resources to accomplish my goals."
Corey received scholarships to study abroad in Amman, Jordan, including a prestigious Boren Scholarship from the US State Department. He helped plan and execute two Rebel Charge exercises that allowed ROTC, Arabic, and journalism students to use Arabic in a simulation under high-stress conditions.
Commissioned as a second lieutenant in the U. S. Army, Corey recognized the importance of Arabic and his cultural knowledge. "It is my job to be the most prepared I can be. In order to accomplish that, I must be culturally competent and able to effectively communicate and operate in complex environments."  Since graduation, Corey has served as a platoon leader and an installation response force commander. He is currently an operations officer and a graduate student in geographic information systems at Pennsylvania State University. He continues to work on his language skills, earning qualifying scores in Modern Standard Arabic, Levantine, Egyptian, and Iraqi dialects while in service, and hopes to eventually work in the security/defense industry in the Middle East full-time.
For more information
Dr. Allen Clark, Associate Professor and Director
Arabic Language Program
P.O. Box 1848
University, MS 38677
asclark@olemiss.edu  |  +1-662-915-5520