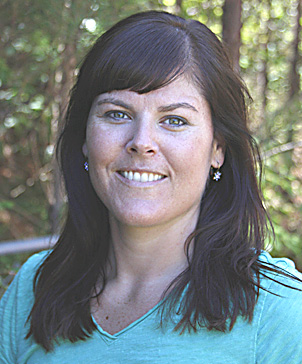 In the southeastern region of the Indian state of Karnataka, the capital city of Bangalore has been known for generations as the "Garden City" for its green gardens and parks. And over the last two decades, the city has gained a new reputation as the "Silicon Valley of India."
In August, digital and video artist Brooke White travels to Bangalore as a 2012-13 Fulbright scholar to explore and capture on film the ways rapid technological growth has altered the city.
"Since the digital revolution, a new culture, a hybrid identity in India, has emerged," said White, associate professor of art at the University of Mississippi. "Without a doubt, technology has shaped Bangalore, and I plan to explore how the city's 'new' landscape – its tech parks and infrastructures – has shaped its environment."
Bangalore, India's third-most populous city and second fastest growing metropolis, is the home of a large number of information technology companies. The city's IT industry has spurred the migration of many workers to the formerly quiet retirement community.
"Bangalore has seen a lot of changes," White said. "It's stuck somewhere between Western and Indian culture, and it's these changes I want to capture and explore."
Sheri Rieth, chair of the UM art department, said White will be an excellent ambassador for our country.
"Brooke's work ethic is one that should be emulated by artists everywhere," Rieth said. "She is a model for hard work and diligence in the production and exhibition of work. Her dedication to the arts and her excellence as an artist is propelling her toward the top of her profession. She will be an excellent Fulbright ambassador because of her pleasant demeanor, ability to share insights graciously, quality art-making skills and dedicated work ethic."
White will spend her five-month fellowship conducting research and teaching at Srishti School of Art, Design and Technology. Upon her return to the States, she plans to have an exhibition of her work created in Bangalore.
"While I am truly excited to work on my art, I am equally excited to bring it all home and share it with my Ole Miss students," said White, a 1999 graduate of Alfred University in New York. She earned a master's in fine arts degree in 2003 from Cornell.
"So much of my teaching is about sharing experiences. I am a big promoter of world living because it creates dialogue and leads to understanding."
For more on the UM Department of Art, visit https://www.olemiss.edu/depts/art/. For more on Brooke White, visit http://www.brookecwhite.net/.